On the Shoulders of the Great Bear
Cloud Valley CV 2007 (2000)
Click here for more info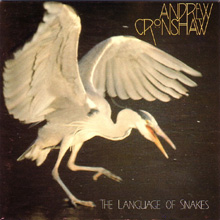 The Language of Snakes
(1993). CD & cassette on Topic's Special Delivery label (SPDCD 1050, SPDC 1050) and in Spain on Sonifolk's Lyricon label (Lyricon 21046)
Click here for more info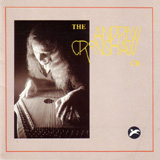 The Andrew Cronshaw CD
(Topic TSCD 447) (1989)
Comprised all of The Great Dark Water, and all except tracks 5 & 8 of Till the Beasts' Returning. See entries for those for details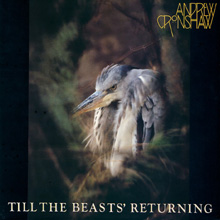 Till the Beasts' Returning
LP, Topic 12TS 447 (1988), & later on cassette as KTSC 447
(All except tracks 5 & 8 later appeared on The Andrew Cronshaw CD (Topic TSCD 447) (1989), see below)
Click here for more info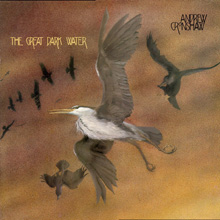 The Great Dark Water
LP, Waterfront WF 009 (1982), cassette Waterfront WF 009c (1991)
CD Trapeze TRACD6502 (2010)
Click here for more info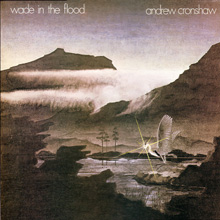 Wade in the Flood
LP, Transatlantic The Leader Tradition LTRA 508 (1978)
Click here for more info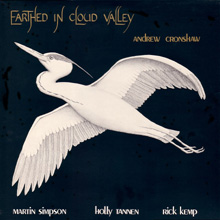 Earthed in Cloud Valley
LP, Trailer LER 2104, (1977)
Click here for more info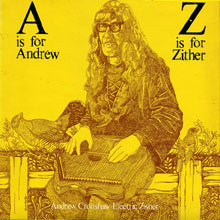 A is for Andrew, Z is for Zither
LP, Transatlantic XTRA 1139, (1974)
Click here for more info


OTHER RECORDINGS
Cronshaw tracks on compilations:
On The Cutting Edge - a selection of contemporary British roots music (LP, Cooking Vinyl GRILL 001), specially recorded track A Debatable Land (solo zither).

On Circle Dance (CD, Hokey Pokey ConeD, 1990), specially recorded track Maid in Bedlam (Moldovan flute, with Bernard O'Neill on double bass, and solo zither).

Tracks from Cronshaw albums appear on various other compilations including those by Topic, fRoots, the BBC Radio Folk Awards, The BBC Radio 3 Awards for World Music, The European Forum of World Music Festivals, Ethno Port festival, Fairbridge Festival etc.

Sessions include albums by Scott Walker, Cerys Matthews, Martin Simpson, BJ Cole, Suede, Silly Sisters, Ralph McTell, Ute Lemper, Salamakannel, Ric Sanders, Roger Nicholson, Vo and Rachel Fletcher, Ashley Hutchings, Paul Metsers, New London Consort, Bernard O'Neill, Hue & Cry, Tanya Tagaq & Ugarte Anaiak, Nikolai Blad, Pascal Gaigne, Hannu Saha, Natacha Atlas, Mec Yek, Dorothee Munyaneza, Lidwine and others, plus various films and TV.

Production: includes albums by June Tabor (Abyssinians and Aqaba), June Tabor & Maddy Prior as Silly Sisters (No More to the Dance), Pyewackett (The Man in the Moon Drinks Claret), Zumzeaux (Wolf At Your Door and Blazing Fiddles), Bill Caddick (The Wild West Show and Bill Caddick's Urban Legend), Salamakannel (Koivunrunkorakkautta), Nikolai Blad (Nikolai Blad), and mix production of albums by Flook (Flatfish) and Hannu Saha (Mahla).