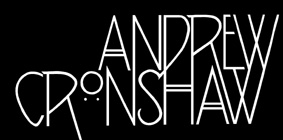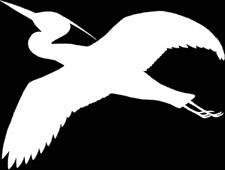 -Home- -Andrew Cronshaw home- -News & Live- -Bio- -SANS- -Discography- -Press- -Gallery-
-Reviews written for fRoots- -Contact-
---
A is for Andrew, Z is for Zither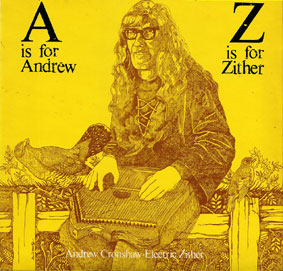 LP, Transatlantic XTRA 1139
1974

Musicians:
Andrew Cronshaw - Zither, English concertina, tin whistle
Liz Dyer - vocal on tracks 4 & 9
Track List:

1. The Cuckoo / The Blacksmith (3.38)
AC - zither
"The Cuckoo" is the tune of the song as Liz Dyer sings it. "The Blacksmith" is the tune to a very good and lesser-known variant of the "true love betrayed" song, collected, I believe, in the New Forest by Pete Shepheard. I suppose if this track and the fifth track on Side Two were played together the sparks might fly - and spring be a lot more melodic.
2. Roxburgh Castle / The First of May (2.06)
AC - English concertina
The first of these tunes is a broken time hornpipe, the second I play first as a sort of hornpipe then as a reel.
3. Inconsistent Billy (2.57)
AC - zither
This starts with the well-known Morris tune "Constant Billy" played in a minor key, moves into a major form, then into a piece by Schein, a contemporary of Praetorius. Several pieces by German composers of that period sound in part like Morris tunes, and this is one of them, as is apparent when it moves from 2/4 to 6/8, giving a natural lead back into the minor "Constant Billy", which moves into the major to finish.
4. Fanny Blair (5.07)
LD - vocal, AC - zither
Cecil Sharp heard a Somerset singer use an interesting tune, in which he flattened and sharpened both 3rd and 7th "in a capricious manner", as a vehicle for a garbled set of words which Sharp amended with the aid of a Catnach broadside. I heard a version from Brian Grayson a few years ago, and passed it on to Liz; this is the result.
5. Coquetdale Hornpipe / Haste to the Wedding / Queen Hornpipe (3.13)
AC - Tin whistle
Three whistle tunes: the first and third from Northumberland, the second fairly widespread (with sunny periods and scattered showers).
6. Peristalsis (3.51)
AC - electric zither
...or Tubular Balls.
7. Richie Story (2.27)
AC - zither
A set of variations on the tune as sung by Shirley Collins to the ballad in which milady prefers her serving man Richard to the Earl of Wemyss, but it's all right because he turns out to be the King of England.
8. John's Jig / Ampleforth Swords (1.33)
AC - English concertina
Two jigs played on the concertina; surprisingly enough the first was written by John - John Stapledon, of West Kirby, near Liverpool.
9. Childe Maurice (8.12)
LD - vocal, AC - zither
Liz collated two versions of the text from 19th century ballad books and here sings them to a tune based on a combination of two tunes I've been trying to use for some time. One of these is the melody Hedy West sings to the fragmentary incest ballad "Fair Rosamund", the other being derived from a tune for "The Cruel Captain". The story of Childe Maurice was used by Home as the basis for his tragedy "Douglas", first staged in Edinburgh in 1756.
10. Wheelwright Robinson's tune for the Abbots Bromley Horn Dance (2.29)
AC - English concertina, zither
...during which a concertina-playing ghost of 1857 turns the corner of Bagot Street and meets an electric zither player plugged into a lamp-post, and together they fade into next July Wakes.
This tune was considered old in 1857, when it was first noted - Robinson, a fiddler, being "the only man in Bromley who could play the old tune". The dance, in which six of the twelve men carry reindeer antlers, probably dates back to pagan times, and in former centuries continued for four whole days, the intervening nights being spent in alcoholic horizontality, according to Marcia Alicia Rice in her book of 1939. This lady was understandably concerned that other tunes, such as "Yankee Doodle", had been substituted for this old and unique one.
11. Lovely Joan / The Nightingale (2.38)
AC - zither
Two tunes normally associated with well-known English songs, the first having risen to prominence via Vaughan Williams' "Fantasia on Greensleeves". They are preceded by an intro the explanation of which should qualify for Pseud's Corner. It's actually derived from a part of "Ladarke" as sung by the Croatian song ensemble Lado. I'd been playing it for some time before someone pointed out its similarity to that bit in "2001". Ho hum.