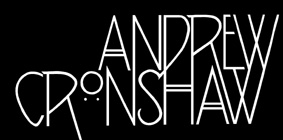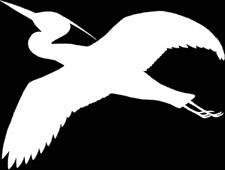 -Cloud Valley Home- -Andrew Cronshaw home- -News & Live- -Bio- -Discography- -Press- -SANS- -Gallery-
-Journalism- - Reviews for fRoots- -Contact-
---
Andrew Cronshaw Bio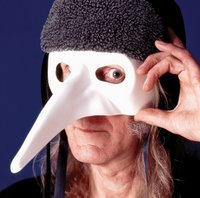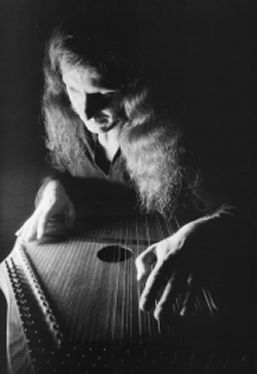 For the past couple of decades zither-player and multi-instrumentalist Andrew Cronshaw has been particularly connected with the traditional music of Finland and other Finno-Ugrian countries, but before that, and continuing influences, are the musics of the Scottish highlands, where he lived for some years, and of northern Spain, with which he has been familiar since childhood.
But he returned to English music, albeit viewed from an unusual angle, for his eighth album Ochre, which was nominated for "Album of the Year" in the 2005 BBC Radio 3 Awards for World Music. Cronshaw was nominated for "Musician of the Year" in the 2005 BBC Radio 2 Folk Awards.
The group of musicians he assembled to make it - Syrian qanun virtuoso Abdullah Chhadeh, Greek Pontic lyra master Matthaios Tsahourides, Welsh triple harp legend Llio Rhydderch, Arabic diva Natacha Atlas, plus frequent Cronshaw collaborators Ian Blake and Bernard O'Neill, bring their own traditions to bear in a shared exploration of the exoticism of shapely English song tunes.
Since 2006, as well as solo work he has been performing with Armenian duduk master Tigran Aleksanyan, and also whenever geographically possible with Australia-resident British reeds player and multi-instrumentalist Ian Blake, who has collaborated with Andrew for some three decades. Cronshaw, Aleksanyan and Blake also perform as a trio, and were joined for some shows, including a live show for BBC Radio 3 at WOMAD, by the great Serbian traditional singer Svetlana Spajić.
His ninth album The Unbroken Surface of Snow features Tigran Aleksanyan, Ian Blake, and Finnish singer Sanna Kurki-Suonio, well known for her time with the Swedish and Finnish band Hedningarna and her subsequent solo work. It's the first time Tigran has joined him on record and a return to collaboration with Sanna, who appeared on The Language of Snakes and with whom Andrew has worked when possible over the last 20 years. The album spent several months in the top 10 of the World Music Charts Europe airplay chart, and the four musicians, after performing live together at Kaustinen festival in 2011, have become the band SANS and in 2014 released the CD SANS Live.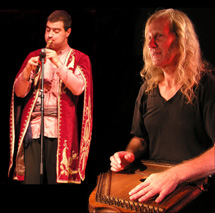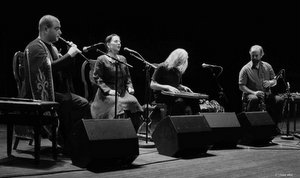 At the heart of Cronshaw's instrumentation is a 74-string electrified European chord zither, to which he adds a range of other stringed and wind instruments including marovantele (see below) fujara (a 180cm long ornately carved Slovakian shepherd's three-hole flute generating shivering breathy harmonics) and ba-wu (a seductive-toned brass-reeded instrument from China's Yunan province).
When playing live he has often been a solo performer, and during the early 1990s in The Splendid Venues Tour he created his own unusual performing circuit, presenting in the course of a couple of years over a hundred atmospheric solo shows largely in ancient English village churches. However on his eight albums he has been joined by a long list of other musicians, with most of whom he has at various times appeared live.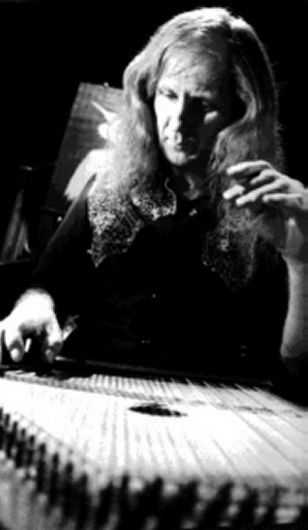 Since 1991 Cronshaw has been involved in the emergence of new Finnish music strongly rooted in its folk traditions. He has produced albums by the band Salamakannel and quirky songwriter Nikolai Blad, and developed new live ensemble projects. His sixth album, The Language of Snakes, featured Finnish singer Sanna Kurki-Suonio, fiddler Arto Järvelä and kantele player Minna Raskinen. In 1997 he produced and played in a large Finnish project of runo-songs and kanteles, Huuto Hiljaisuudessa - A Cry in the Silence, for Kaustinen International Folk Music Festival. In 2000 Kaustinen Festival presented a large performance project initiated by Cronshaw, Hauenleuka, which involved the floating of a giant 7-metre five-string kantele down the river Perho accompanied by four hundred local musicians and dancers.
His seventh album, On The Shoulders Of The Great Bear, is based almost entirely on Finno-Ugrian music. It was recorded at the studio of the national Folk Arts Centre in Kaustinen, and features Heikki Laitinen, Hannu Saha, Jenny Wilhelms, Minna Raskinen, Kimmo Sarja, Ian Blake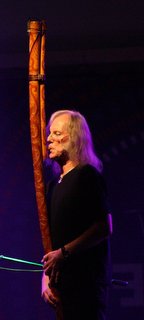 and Bernard O'Neill.
In March 2002 a large-scale show based on the On The Shoulders Of The Great Bear album toured in the UK, commissioned and managed by the Arts Council of England's Contemporary Music Network and produced by Folkworks. Directed by leading Finnish theatre director Vesa Tapio Valo, it involved most of the musicians on the album - Cronshaw (zither, marovantele, ba-wu, various flutes, concertina, jew's harp, shawm, fujara etc.), Ian Blake (bass clarinet, soprano sax, vox etc.), Bernard O'Neill (double bass etc.), Heikki Laitinen (vox), Hannu Saha (kanteles etc.), Jenny Wilhelms (vox, fiddle, hardingfele etc.) - plus extraordinary physical performance artist/dancer Reijo Kela. It's no straight rendition of the music on the album but an immersion of the audience in the atmosphere of the old, pre-classical, pre-chordal layer of European music that is close to the surface in the traditions of Finland and of the other north European regions of taiga and tundra, using aspects of performance art and intensified by dramatic use of sound and light. After rehearsal and debut in Kaustinen it went to England for the six performances of the CMN tour before returning to Finland for a show at Kaustinen Festival.
One of the instruments Cronshaw plays on the album and in the show is the marovantele, a double-faced kantele with a set of strings on each face, which he designed in conjunction with kantele maker Kimmo Sarja. It came about as a result of Cronshaw's contact with Madagascan stringed instruments such as the valiha, jejy, kabosy and marovany in the course of eight years tourin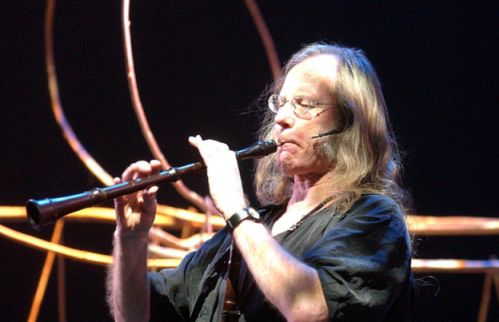 g worldwide as live sound engineer and tour manager for the Madagascan band Tarika.
In 2008 he released, again on his own label Cloud Valley, Žegar Živi. This isn't an Andrew Cronshaw album, it's the result of a trip to the village of Žegar in Dalmatia to record leading Serbian traditional singer Svetlana Spajić with a group of remarkable traditional Serbian polyphonic singers with whom she had been working for some years.
Andrew has been involved in several other productive live-performing alliances over the years, including with Fairport Convention violinist Ric Sanders, with Svetlana Spajić, with Canada-based Chinese pipa and gu-cheng virtuoso Liu Fang and Vietnamese dan bau master Pham Duc Thanh, and exploratory work in Poland's Tatra mountains with the Trebunia Tutka family of traditional musicians.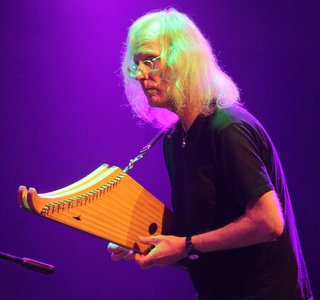 As a world music journalist Andrew Cronshaw writes many features and reviews for magazines, particularly for fRoots but also including The Strad, Unknown Public, Sing Out! (USA), and others. Among other writing work, he wrote the chapters on Finland, Norway, Sweden, Denmark, the Faroes, Iceland, Sámiland, the Baltic States and Portugal for the second and third editions of The Rough Guide To World Music, the sections on music for the latest editions of The Rough Guide to Portugal and The Rough Guide to the Baltic States, and the chapter on Galician and Asturian musics for Celtic Music (Backbeat UK/USA)

The most recent CDs:
On The Shoulders Of The Great Bear (Cloud Valley CV2007) was released in January 2000, Ochre (Cloud Valley CV2008) in August 2004, The Unbroken Surface of Snow in 2011 and SANS Live (Cloud Valley CV2014) in 2014. (See discography page for details of them and their predecessors)
Apart from his own albums, he has produced, and in many cases engineered, albums by June Tabor, Silly Sisters, Pyewackett, Bill Caddick, Zumzeaux, Brendan Power, Salamakannel, Nikolai Blad and others, and he produced the mixes of Flook's Flatfish and of Hannu Saha's Mahla.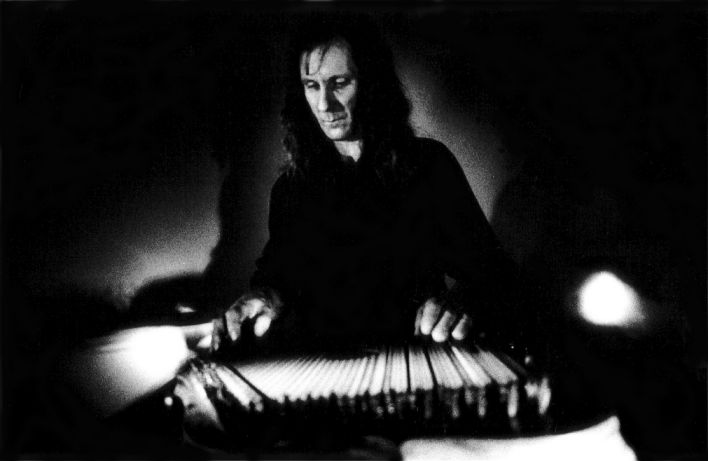 Session work includes playing on albums by Scott Walker, Suede, Natacha Atlas, Martin Simpson, Pascal Gaigne, B.J.Cole, Ute Lemper, Cerys Matthews, New London Consort, Ralph McTell, Dorothee Munyaneza, Ric Sanders, Silly Sisters, Tanya Tagaq & Ugarte Anaiak, Mec Yek, Lidwine, Roger Nicholson, Ashley Hutchings et al, and on film soundtracks including Trevor Jones' for GI Jane, and others by Magnus Fiennes. The song Zitherbell, which he co-wrote and performs with Natacha Atlas on her album Foretold in the Language of Dreams (Mantra MNTCD 1029), appears in Jonathan Demme's film The Truth About Charlie.
Photos by Alexander Brattell, Doc Rowe, Knut Utler, Andrew Cronshaw, Jamie Orchard-Lisle, Colin Fletcher, Maciej Kaczynski, Aki Paavola