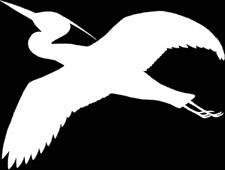 CLOUD VALLEY MUSIC

· Home · Cloud Valley Home · News & Live · Reviews · Andrew Cronshaw · SANS · Contact ·

SANS: SANS Live
Andrew Cronshaw: The Unbroken Surface of Snow
Andrew Cronshaw: Ochre
Andrew Cronshaw: On the Shoulders of the Great Bear

Žegar Živi: Žegar Živi
---
Žegar Živi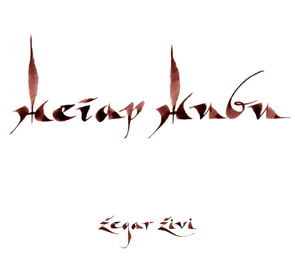 Cloud Valley CV3008 (2008)


It might come as a surprise that this extraordinary music is from Europe. Powerful acapella group vocals, often using the wild beating-against-drone technique of groktenje, diple playing, goat-calling and church-bell ringing from a group of amazingly resilient Serbian singers who've moved back to their village of Žegar in the rocky hill-country of Dalmatia in Croatia – a region war-shattered in the 1990s and still depopulated, but beautiful and now peaceful - to rebuild their homes and pick up the threads of their lives and rich musical traditions. The album's title, and the group's name, means "Žegar Lives".
Recorded in Žegar in May 2007, produced by Andrew Cronshaw in collaboration with Svetlana Spajić.
The digipak contains a 60 page booklet with many photos and extensive notes in English and Serbo-Croat about the people, the place and their music.


Below are extracts from some English-language reviews.
To buy the CD, scroll down to the 'buy' buttons further down this page.


"A truly great album" - Fiona Talkington, BBC Radio 3 "Late Junction"
"A very special album of a unique song tradition that's beautifully recorded... it's music that you listen to and you marvel at" - Lucy Duran, BBC Radio 3 "World Routes"
"It can seem other-worldly, but it's also earthy and uncompromising" - John L. Walters, The Guardian
"Beautiful singing" - Mary Ann Kennedy, BBC Radio 3 "World on 3"

"This bewitching record... These recordings have a wonderful immediacy" - Michael Church, The Scotsman, 29.2.08
"Žegar Živi is the real thing" - Michael Church, The Scotsman, 7.3.08
"One suspects it could turn out to be a ground-breaking venture" - Phil Wilson, fRoots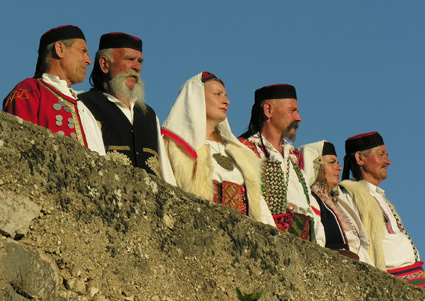 Dragomir Vukanac – vocal
Jandrija Baljak – vocal
Svetlana Spajić – vocal
Vojislav Radmilović - vocal
Miljka Radmilović - vocal
Obrad Milić – diple & vocal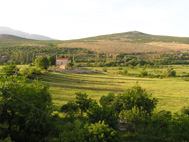 1. U Žegaru rodila me nana (I was born in Žegar) 3:18
2. Čobanska svirka (A shepherd's air) 1:27
3. Četiri djevojačke pjesme (Four "maidens'" or "shepherdesses'" songs) 3:12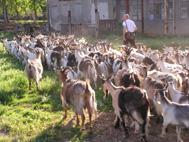 4. Vučarska Pjesma (Wolf song) 2:47
5. Čuvam ovce, čuvala me nana (I'm herding the sheep) 2:02
6. Koze (Goats) 1:29
7. Žegar Živi (Žegar lives) 1:21
8. Poziv za Jandriju (The call for Jandrija) 3:58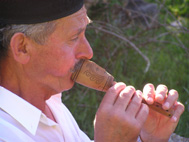 9. Svirka na diplama (Improvisation on diple) 0:45
10. Kolo igra (The ring-dance) 2:24
11. Biračko kolo (Biračko circle dance) 3:48
12. Sinoć veče večera jedna mlada gospoja (Last night the lady had supper) 2:16
13. Zdrav, Jandre! (To your health Jandre!) 1:10
14. Pije vino stotinu ajduka / Grlo moje, sto si ogrbalo (A hundred hajduks are drinking wine / Why my throat is hoarse) 2:04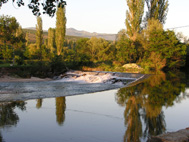 15. Zeman dođe da zapjevam ođe / Sve sam svoje potrošio novce (The time has come to sing here / I've spent all my money) 1:25
16. Nemoj, mala, kazivati ko je (Girl, don't you tell) 0:51
17. Za te tvoje crne oči (For your black eyes) 1:33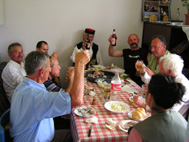 18. Pjesma o Jandri Ćosi (The song of Jandro Ćoso) 2:46
19. Sve popišmo, a ne zapjevašmo (We've drunk everything, but not sung anything) 0:59
20. Ošino kolo (Ošo's kolo) 1:10
21. Žegar polje goji janje moje (Žegar field feeds my lamb) 2:32
22. Zvona Žegarske crkve (The bells of Žegar church) 1:31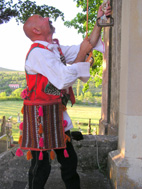 Total time/ukupno trajanje: 44:51
Click MySpace.com/zegarzivi to hear a compilation sequence of tracks and read some reviews.

The CD is available worldwide direct from Cloud Valley Music
Ł11 including post and packaging to buyers in the UK, Ł12 (12 GBP) to buyers outside the UK. Choose the appropriate button below.
From March 1st 2013 all the CDs on Cloud Valley including Žegar Živi are available as digital downloads via iTunes and other legal online sources. But we'd much prefer you to buy the physical CDs; that way you get the whole, rather nice, package, the way it was originally designed. In the case of Žegar Živi, the physical pack contains a 60 page bilingual booklet with lots of information and photos; you don't get that with a download!

UK buyers: to buy the CD from Cloud Valley Music using a credit card or PayPal, click this "add to cart" button:

Non-UK buyers: to buy the CD from Cloud Valley Music using a credit card or PayPal, click this "add to cart" button:
To see your intended purchase(s), and check out, click this "view cart" button:

Also available from record retailers in the UK, Serbia and elsewhere, and internationally online from sellers including www.CDRoots.com (USA), Amazon and others. See the Contact page of this website
UK distributor: Proper: +44 (0)870-444-0799, www.properdistribution.com
Distributor in Serbia: Ring Ring

For more buying information about this and other Cloud Valley releases, click here