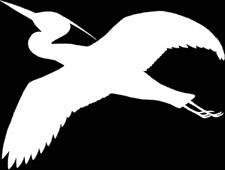 CLOUD VALLEY MUSIC



· Home · Cloud Valley Home · News & Live · Reviews · Andrew Cronshaw · SANS · Contact ·

SANS: SANS Live
Andrew Cronshaw: The Unbroken Surface of Snow
Andrew Cronshaw: Ochre
Andrew Cronshaw: On the Shoulders of the Great Bear

ˇegar ˇivi: ˇegar ˇivi
---
On the Shoulders of the Great Bear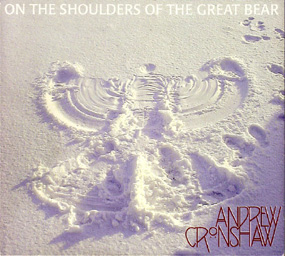 Cloud Valley CV 2007
2000

(Scroll down to buy)
Track List
1. EMA HAUAL / HÄLLILAUL (The mother at the grave / Lullaby) 6.16 (listen)
2. HULLU SAKARI (Crazy Zachary) 5.18
3. HALULLINEN SIELU (The lustful soul) / KÄIN MINÄ KAUNISTA 4.22
4. THE VALE OF KEPPOCH IS DESOLATE 0.45
5. ITKU POLSKA (Weeping polska) (1) 1.29
6. FROM THE SHOULDER OF THE GREAT BEAR (Otavaisen olkapäältä) 5.59
7. KIITTÄKÄÄT HERRAA 3.08
8. MANY ARE THE CRIES AND SHRIEKS OF WOE 2.19
9. RAKKAIN JESU 6.15
10. CHALL Ņ RO HĢ - THERE ARE DEER ON THE SLOPE OF THE ROLLING MIST 2.04
11. ITKU POLSKA (Weeping polska) (2) 5.57
12. HYMN FROM LAPINJOKI VILLAGE 1.09
13. BRIDAL MARCH 1.36
14. SONG OF THE BEAVERS 5.31
Press release:
It's been seven years since Andrew Cronshaw's last album, The Language of Snakes (Topic Special Delivery SPDCD 1050), which showed some signs of his increasing involvement with the traditional music of Finland and the surrounding areas and featured, amongst others, Finnish singer Sanna Kurki-Suonio, fiddler Arto Järvelä and kantele player Minna Raskinen.
This new release, On The Shoulders Of The Great Bear, was recorded in mid-winter in traditional music heartland in Kaustinen, western Finland, a district famous for its fiddlers and kantele players.
Actually there are no fiddles here (though singer Jenny Wilhelms of Finlands-Svensk band Gjallarhorn is a fine fiddler), but there are two leading kantele players, Hannu Saha and Minna Raskinen, who use several forms, from 5 to 36-stringed, of Finland's indigenous zither.
Two previous Cronshaw collaborators were central to the making of this album. Neither Irish bassist Bernard O'Neill nor Australian-resident multi-instrumentalist Ian Blake had been to Finland before, but not only did they revel in the possibilities of its music, they took well to February's snowy and crisp minus 20-30°C, and porridge.
A particularly striking feature is the vocal performance by Heikki Laitinen, who is one of the most influential figures in the remarkable evolution of roots music in Finland, moving freely between deep tradition and powerful performance-art.
Track one marks the recording debut of a new instrument, the marovantele, a hybrid idea resulting from Cronshaw's work over the last few years with popular Malagasy band Tarika. Constructed by Kimmo Sarja (who makes a cameo vocal appearance on track 14), it's a kantele but, like a Madagascan marovany, it has strings on both sides of its soundbox and can be played while standing up.
On The Shoulders Of The Great Bear is built on sixteen traditional tunes. Twelve are from three territories with Finno-Ugrian languages - Finland, Ingria and Estonia - one is from the Siberian Ob-Ugrian Vogul/Mansi people of the north-east Urals, and three are from the Scottish Gaelic-speaking tradition. In all these traditions are to be found aspects of a musical world much older than, and very different from, the rhyming song forms, couple-dance musics and western classical harmony which spread across most of Europe in the last two or three centuries.


Performers:
Andrew Cronshaw
Ian Blake
Bernard O'Neill
Hannu Saha
Heikki Laitinen
Minna Raskinen
Jenny Wilhelms
Kimmo Sarja


CD notes:
1. EMA HAUAL / HÄLLILAUL (The mother at the grave / Lullaby)
The underlying theme is two Estonian runo-tunes played on the marovantele (the first recorded appearance of this instrument, which draws features from Finnish kantele and Malagasy marovany). We recorded the opening sounds outside Kaustinen church on Sunday May 30th 1999.
Marovantele, wind-wand, gong: Andrew Cronshaw / Soprano sax, voice: Ian Blake / Double bass: Bernard O'Neill
2. HULLU SAKARI (Crazy Zachary)
A Finnish polska, but played here as a slow tune.
Zither: AC / Bass clarinet: IB / Double bass: BO'N
3. HALULLINEN SIELU (The lustful soul) / KÄIN MINÄ KAUNISTA
From Kuopio, in central Finland - a hymn tune, but not played as one. It's joined by a Finnish runo-tune.
Whistle, marovany, concertina, shawm, tambourine: AC / Gut-strung 5-string kantele: Hannu Saha / Soprano sax, voice: IB / Voice: Jenny Wilhelms
4. THE VALE OF KEPPOCH IS DESOLATE
A Scots Gaelic lament for three brothers, murdered by the next generation in MacDonald clan in-fighting.
Whistle: AC
5. ITKU POLSKA (Weeping polska) (1)
Each part of the Ostrobothnian crown wedding was accompanied by a particular tune. This one, from southern Pohjanmaa, is associated with the bride-to-be leaving her parents' house for the last time as an unmarried girl. Here played as a solo on the big concert kantele by Minna Raskinen.
Concert kantele: Minna Raskinen
6. FROM THE SHOULDER OF THE GREAT BEAR (Otavaisen olkapäältä)
A tune from shepherdess Nattalia Vassili of Tarinaisi in Ingria (outside Finland's SE border), who was recorded playing it in 1914. A new spell made and delivered by Heikki Laitinen, using mythological runo imagery, about the rocky cavern which was blasted out of Kaustinen's hill to become Kansantaiteenkeskus, of which the studio Soiva Kivi is part. There's another runo-tune, from Suojärvi in East Karelia, in the background. Heikki finishes with the words "Otavaisen olkapäältä" - "from the shoulder of the Great Bear".
Quenacho, tin whistle, jews harps, whistle, shawm, ba-wu: AC / Voice: Heikki Laitinen / Soprano sax: IB / Double bass: BO'N / Kantele: HS
7. KIITTÄKÄÄT HERRAA
Another southwest Finnish hymn tune, from Rauma.
Ba-wu: AC / Double-course 10-string kantele: HS / Bass clarinet: IB
8. MANY ARE THE CRIES AND SHRIEKS OF WOE
Jenny Wilhelms, like the others in her band Gjallarhorn, is Finlands-Svensk - a member of the 6% Swedish speaking minority in Finland, who mainly live on the west coast or the Åland archipelago and whose traditions have strong links across the Gulf of Bothnia. This is her take on a Scottish Gaelic lament I hummed to her.
Voices: Jenny Wilhelms
9. RAKKAIN JESU
Another tune, from SW Finland, for the same "Lustful Soul" set of words as track 3.
Ba-wu, zither, concertina: AC / 5-string kantele, Perhonjokilaakso kantele: HS / Soprano sax: IB / Double bass: BO'N
10. CHALL Ņ RO HĢ - THERE ARE DEER ON THE SLOPE OF THE ROLLING MIST
There are salmon in the pool of the grove of yew trees, and deer on the slope of the rolling mist; alas, what matter to us? Alan is not living, and Rory is no more, and my excellent husband lying in the tower". A Scots Gaelic lament.
Fujara: AC
11. ITKU POLSKA (Weeping polska) (2)
See track 5; this time a zither-led version. Sometimes it's the only tune I want to play.
Zither: AC / Hot fountain pen: IB / Concert kantele: MR
12. HYMN FROM LAPINJOKI VILLAGE
Another hymn tune from SW Finland. Ehk' voimassa synti on korkiass'ratk', uskottomuus hedelmäns' näyttää...
Whistle: AC
13. BRIDAL MARCH
Actually not a bridal march - I thought it sounded like one when it appeared in my head one morning during recording, but when tracked down it turned out to be another hymn tune, from northern Savo. By way of non-Christian contrast, the drumbeats come from the world's biggest Sįmi-style shaman drum, six feet tall, which was made recently for Kansantaiteenkeskus, where it creaks and cracks in the dry winter air.
Concertina, drum: AC / Perhonjokilaakso kantele: HS / Soprano sax, bass clarinet: IB
14. SONG OF THE BEAVERS
The successful hunting and killing of a brown bear, a greatly respected beast among many northern peoples, was, and occasionally perhaps still is, the focus of a major celebration among the Mansi (Vogul) people of the north-east Urals in Siberia. There are many associated songs, and some are about other animals; the tune thread in this track is a Mansi beaver song. We recorded it in my favourite place to play, the front room of the lovely wooden Folk Musicians' House, Pelimannitalo, in Kaustinen.
Hungarian whistle, Erkki Ala-Könni's giant triangle, walking on sea-snow: AC / Soprano sax, bass clarinet, birch-bark trumpet: IB / Double bass: BO'N / Voice: Kimmo Sarja

Click here for reviews of this album

UK buyers: to buy this CD (£11 inc. post & packaging) from Cloud Valley Music using a credit card or PayPal, click this "add to cart" button:
Non-UK buyers: to buy the CD (£12 inc. post & packaging) from Cloud Valley Music using a credit card or PayPal, click this "add to cart" button:
To view your intended purchase(s) and check out, click this "view cart" button:




It's also available from record retailers in the UK and elsewhere, and internationally online from sellers including www.CDRoots.com (USA), Amazon and others. See the Contact page of this website
UK distributor: Proper: +44 (0)870-444-0799, www.properdistribution.com