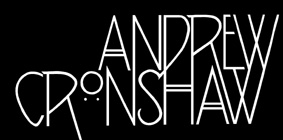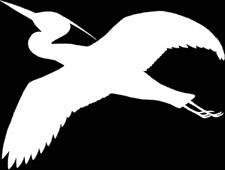 -Home- -Andrew Cronshaw home- -News & Live- -Bio- -SANS- -Discography- -Press- -Gallery-
-Reviews written for fRoots- -Contact-
---
The Language of Snakes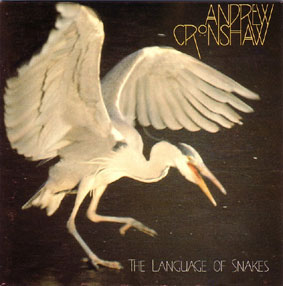 CD & cassette
Topic's Special Delivery label
(SPDCD 1050, SPDC 1050)
1993

Also released in Spain on Sonifolk's Lyricon label (Lyricon 21046).
Musicians:
Andrew Cronshaw - zither, ba-wu, flutes, whistle, percussion, concertina, shawm, 5-string kantele, gu-cheng, clavichord
Chris Haigh - fiddle
Neti Vaandrager - fiddle
Ian Blake - bass clarinet, soprano sax, clarinet
Ric Sanders - violin, Zeta violin
Sanna Kurki-Suonio - vocal
Bernard O'Neill - double bass, cello
Minna Raskinen - concert kantele
Brendan Power - harmonica
B.J.Cole - pedal steel
Arto Järvelä - nyckelharpa
Track List

1. Through Moorfields (listen)
AC - ba-wu; BO'N - double bass, cello

2. Kindness for Ever More
AC - zither

3. MacDonnell's March / Kilcoy's March
AC - flutes; AJ - nyckelharpa

4. Baile de procesión
AC - zither; CH - fiddle; IB - bass clarinet; BJC - pedal steel; BP - harmonica

5. Cronnan na caillaich a bhan sa bhein bhreic (The Old Woman's Lullaby)
AC - clavichord

6. Marcha procesional do S.Benito / Do chrochaidh a thoill thu (You Ought to be Hanged)
AC - zither, concertina, clavichord; CH & NV - fiddles; IB - soprano sax, bass clarinet

7. Apple Praities
AC - whistle; RS - violin, Zeta violin

8. Ailean Duinn
AC - flutes, whistle, shawm, drum; RS - violin; BO'N - double bass

9. A Maruxa
AC - zither; CH - fiddle; IB - clarinet; BP - harmonica

10. The Waterford Waltz
AC - whistle; CH & NV - fiddles; IB - bass clarinet

11. Tupakkarulla+Tuuti Hussaa ja Lullaa / The Other Boot Dance
AC - 5-string kantele, concertina; CH & NV - fiddles; IB - bass clarinet; BO'N - double bass

12. Hithil ùil agus ò, hithil o hòrino
AC - zither, whistle; MR - concert kantele

13. Tha mi sgìth 'm ònaran (I am tired in solitude)
AC - gu-cheng

14. An gille donn / Vaskilinnun vaikerrus
AC - ba-wu, zither, gong, whistling; SK-S - vocal and lyrics
...a moaning copper-coloured bird, ripples in the water, the lightning-saw...
SOURCES
Through Moorfields was sung by Henry Burstow, of Horsham, Sussex, England, in 1907, and passed on via phonograph cylinder and transcription by Ralph Vaughan Williams, and later by Roy Palmer's Folk Songs collected by Ralph Vaughan Williams.

Kindness for Ever More is to be found in Niel and Nathaniel Gow's Complete Repository of Original Scots Slow Strathspeys & Dances, part 3 (c1810), as is Hithil ùil agus ò, hithil o hòrino, which is there called simply A Skye Air, and whose Gaelic title comes from A Collection of Highland Vocal Airs never hitherto published, to which are added a few of the most lively Country Dances or Reels of the North Highlands & Western Isles, and some specimens of Bagpipe Music, by Patrick McDonald, minister of Kilmore, Argyleshire (1784).

MacDonnell's March, also known as Allistrum's March or MacAllisdrum's March, is an Irish warpipe tune, said to be in honour of Sir Alexander (Alistair) MacDonnell, an Irish general commanding Scottish Highlanders, who was killed in 1647 fighting the English under Lord Inchiquin. Edward Bunting heard it from an unnamed piper at Westport in 1802 and wrote it down for his 1840 collection Ancient Music of Ireland.

Baile de Procesión was transcribed, as played on a dulzaina accompanied by a tamboril, by Agapito Marazuela Albornos for his Cancionero de Castilla, a collection of music from the Castilla region of central Spain made between 1915 and 1925.

Cronnan na caillaich a bhan sa bhein bhreic is a piobaireachd in the 1885 edition William Ross's Collection of Pipe Music, which also contains Kilcoy's March.

Galician band Milladoiro got the tune of Marcha Procesional do S.Benito from Ricardo Portela.

Mrs John Currie, of North Glendale, South Uist, sang Do chrochaidh a thoill thu to Margaret Fay Shaw, who also transcribed the waulking song Ailean Duinn (Brown-haired Allan) from the singing of Iain Campbell of South Lochboisdale, the exile's song Tha mi sgìth 'm ònaran and the lament An gille donn (The brown-haired boy) from Peigi Macrae of Glendale, and Cholla mo rùin (Cholla, my love) - which is also played by pipers as a piobaireachd, and on this album is the tune to which Sanna wrote the Finnish lyrics of Vaskilinnun Vaikerrus - from Mary Smith of South Boisdale. Margaret Fay Shaw included all these in her book Folksongs and Folklore of South Uist, for which the material was collected between 1930 and 1935.

Apple Praities is in the Scottish publisher James S. Kerr's Collection of Merry Melodies for the Violin (first published c1900), under "Irish Airs", and also, with variations, in Kerr's Collection of the Pretty Tunes of All Nations, arranged with Variations for the Violin by Tom Howard. Kerr's Merry Melodies also contains Boot Dance, which becomes The Other Boot Dance on this album.

Maruxa is the Gallego form of the name Maria. The Grupo Didáctico-Musical of the workshop-school for bagpipes and hurdy-gurdies at the Universidade Popular de Vigo, Galicia, learnt the tune A Maruxa from the collecting of Xesús Castre Pena, and recorded it on the album Instrumentos musicais populares galegos.

Uilleann piper O'Farrell lived in early 19th-century London. The waltz swept in from mainland Europe, and O'Farrell included his contribution to the genre, The Waterford Waltz, in his c1804 Pocket Companion for the Irish or Union Pipes. I first heard it from keyboard player Micheál Ó Súilleabháin.

Tuu, tuu, tupakkarulla and Tuuti hussaa ja lullaa (the latter by Kreeta Haapasalo), here combined as the A and B parts of a single tune, come from singers in the Perho river valley area of Keski-Pohjanmaa (central Ostrobothnia) in west central Finland, where they were sung, respectively, in 1976 by Martta Puumala and Bertta Valo for Jussi Wirkkala and in 1977 by Aila Rauhala for Simo Westerholm. Transcriptions are in the book Kaustisen Laulukirja 1.
Click here for reviews of this and other Andrew Cronshaw albums
Digital releases
From March 1st 2013 all the CDs on Cloud Valley - the three most recent by Andrew Cronshaw and the Žegar Živi CD - are available as digital downloads via iTunes and other legal online sources. But we'd much prefer you to buy the physical CDs; that way you get the whole, rather nice, package, the way it was originally designed. The Andrew Cronshaw albums that were made for Topic, including this one, have also recently been released digitally.