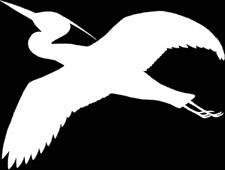 CLOUD VALLEY MUSIC


· Home · Cloud Valley Home · News & Live · Reviews · Andrew Cronshaw · SANS · Contact ·

SANS: SANS Live
Andrew Cronshaw: The Unbroken Surface of Snow
Andrew Cronshaw: Ochre
Andrew Cronshaw: On the Shoulders of the Great Bear

ˇegar ˇivi: ˇegar ˇivi
---
Andrew Cronshaw - Ochre
Cloud Valley CV 2008
It's relatively common to hear British musicians investigating foreign traditions; indeed Andrew Cronshaw himself explored Finnish music with his last album, On The Shoulders Of The Great Bear, made in Finland's traditional music heartland. But for his new one, Ochre, it's back to Britain, and the view is reversed - musicians from the traditions of the Middle East, Greece and Wales react to and build on music exotic to them – that of England.
The result, with each of the seven tracks using as its starting point a song melody from English tradition, is inventive, image-rich and voluptuous. The team that gathered at Dreamworld studio, in the green rolling countryside near the south-west tip of Wales, comprises Syrian qanun and oud virtuoso Abdullah Chhadeh, the great Welsh triple-harpist Llio Rhydderch, Arabic vocal diva Natacha Atlas, Pontic lyra virtuoso Matthaios Tsahourides from northern Greece, multi-talented Australia-resident Brit Ian Blake on bass clarinet, clarinet, soprano sax and prepared piano, Irish double bassist Bernard O'Neill, and Cronshaw himself on electric zither, the 6 foot long Slovakian flute fujara, Chinese brass-reeded ba-wu and other irregular instruments from the shelf marked "what's that?"
"It's exotic and mysterious, and it comes as a shock to realise that the music being played is actually English"
- Colin Irwin, fRoots

"Don't worry about categorising this album as folk, classical, world or any other kind of music - just file under Essential"
- Mel McLellan, BBCi

"Beautiful, evocative music... an album that will surely be welcomed with open arms throughout the world!"
- Charlie Gillett, BBC London & BBC World Service

"Fabulously restrained and crystalline-cool... splendidly unclassifiable"
- Peter Culshaw, The Observer
"The musicians feel their way into the material with supreme delicacy... But it's the sense of rootedness in a gritty marginal England that allows this music its brush with profundity"
- Mark Hudson, The Daily Telegraph
"One of the finest albums of the year"
- Fiona Talkington, BBC Radio 3 Late Junction

See here and the Reviews page for fuller reviews of this and other Andrew Cronshaw and Cloud Valley releases respectively. Scroll down to the (sorry, rather garish) buttons below to buy this CD.

"Ochre" was nominated as one of the short-list of four CDs for the Critics' Award in the 2005 BBC Radio 3 Awards for World Music, along with "The Living Road" (Lhasa, Canada, Warner Jazz), "Amassakoul" (Tinariwen, Mali, Triban Union/Emma) and "Egypt" (Youssou N'Dour, Senegal, Nonesuch).
Andrew Cronshaw was nominated as one of the short-list of four in the Musician of the Year category of the 2005 BBC Radio 2 Folk Awards, along with Martin Simpson, Chris Stout and Kathryn Tickell.

1 The colour of the rose (Trad/Cronshaw/Chhadeh) 12.47
Zither – Andrew Cronshaw / qanun – Abdullah Chhadeh

2 Lucy wan (Trad arr. Cronshaw/O'Neill/Orchard-Lisle) 2.57
Harmonic whistle – Andrew Cronshaw / double bass – Bernard O'Neill / horses, birds and a fly – Mother Nature
"I ail and I ail, dear brother" she cries, "and I'll tell you the reason why;
there is a child between my two sides, and it's of you dear brother and I"...
…"Oh what is that blood on the point of your sword, my son come tell to me?"
"Oh that is the blood of my greyhound, he would not run for me."
"But your greyhound's blood it was ne'er so red; my son come tell to me."
"Oh that is the blood of my grey mare, he would not ride with me…"

3 The shores of Turkey (Trad/Cronshaw/Chhadeh/Blake/Rhydderch/O'Neill) 7.35 Listen (web quality only)
Oud – Abdullah Chhadeh / zither, dizi, quenacho, whistle, ba-wu, fujara – Andrew Cronshaw / soprano sax – Ian Blake / triple harp – Llio Rhydderch / double bass – Bernard O'Neill

4 Y garreg las – the blue rock (Trad/Rhydderch) 3.51
Triple harp – Llio Rhydderch

5 No trust in a man (Trad/Collins/Chhadeh/Blake/O'Neill/Cronshaw) 9.59
Gu-cheng – Andrew Cronshaw / qanun – Abdullah Chhadeh / clarinet – Ian Blake / double bass – Bernard O'Neill

6 The broom-field hill (Trad. arr. Cronshaw/Blake/Rhydderch/Atlas/O'Neill) 6.52
Fujara, whistle – Andrew Cronshaw / double bass – Bernard O'Neill / triple harp – Llio Rhydderch / prepared piano – Ian Blake / vocal – Natacha Atlas
"Sound was the sleep he took, he slept till it was noon… the lady came, left her ring, and away".
She wins the bet, perhaps magically; he blames his horse, his hawk, his greyhound, for not waking him.
"Had I been awake when she was here, of her I would had my will; or all the birds in this green broom, with her blood they should had their fill".

7 Sofķa, the Saracen's daughter (Tune: Trad/Atlas/Chhadeh/Cronshaw/Blake/Tsahourides, Lyrics: Trad/Atlas/Chhadeh) 10.09
Vocal – Natacha Atlas / ba-wu, zither, fujara – Andrew Cronshaw / oud – Abdullah Chhadeh / Pontic lyra – Matthaios Tsahourides / bass clarinet, piano, – Ian Blake
"A noble lord of high degree…some foreign country he would go see.
He sailčd east and he sailčd west until he came to famed Turkey…
where he was taken and put in prison. His jailer had one only daughter, the fairest creature..."
They make a love pact; she steals the keys; he leaves.
The years pass, so she sets off on a long journey to find him…

The starting points for these seven tracks were the tunes of seven traditional songs sung in England within the past century:
A Rosebud in June, from the singing of Cyril Tawney; earlier in the chain, in 1904, it was sung by William King, West Hastree, Somerset, to Cecil Sharp.
The incest ballad Lucy Wan, from the singing of Kate Jamieson, who probably learned the Lydian tune from Martin Carthy, who learned it from A. L. Lloyd; where the latter got it from remains uncertain.
The Royal Oak was sung by Moses Mansfield, Haslemere, Surrey, to Clive Carey in 1912.
Salisbury Plain was sung by Mr and Mrs Verral, Horsham, Sussex to Ralph Vaughan Williams in 1904.
Our Captain Cried, from the singing of Shirley Collins. I couldn't find the source of the beautiful and classic tune she'd used, and I quote on gu-cheng at the beginning of No Trust In A Man; on asking her, she modestly admitted it was her own, a variant of the Blacksmith/Captain Cried tune family.
The Broomfield Hill , sung by Mrs. Powell, Weobley, Herefordshire to Ella M. Leather and Ralph Vaughan Williams in 1910.
Lord Bateman, from a cylinder recording made in 1908 by Percy Grainger of the subtle singing of Joseph Taylor, Saxby-All-Saints, Lincolnshire. (How Sofķa's story ends most books of English or Scottish ballads, or an internet search on "Lord Bateman", will reveal). The Joseph Taylor recordings, of Lord Bateman and other songs, are a window on another way of music, and were a touchstone during the making of this album.
Perhaps there's something distinctively English about these tunes, perhaps not, but the stories related in their traditional lyrics often didn't originate in England, nor even Britain. A good story lasts, travels and jumps language barriers; versions of most of them have been sung in many languages, to many related and unrelated tunes, across Europe and beyond for centuries, with each singer, intentionally or not, modifying them to suit themselves and their own cultural framework. Many express universals that can continue to entertain, perhaps with twists and changes to fit changing times, vocabulary and audiences. Some other stories diminish in relevance – for example the song known as The Royal Oak recounts triumph in a 17th-century sailing-ship battle between countries no longer enemies – but, like a good story, a strong tune gets quoted or reworked and carried onward to a new life.


Tracks 3, 4, 5, 7 recorded at Dreamworld studio, Priskilly Fawr, Pembrokeshire, Wales - engineer Antti Rintamäki. Tr.6 at Dreamworld and The Blue Studio - engineers Antti Rintamäki & Andrew Tulloch. Tr.1 at Cloud Valley studio, London - engineer Jamie Orchard-Lisle. Tr.2 at Cloud Valley studio - engineer Jamie Orchard-Lisle - and by AC on a high pasture above the village of Amasa, Gipuzkoa, Euskadi.

Mastered by Andrew Tulloch at The Blue Studio, London

Produced by Andrew Cronshaw, with Ian Blake (trs. 3-7) & Jamie Orchard-Lisle (trs. 1-2)
UK buyers: to buy this CD (£11 inc. post & packaging) from Cloud Valley Music using a credit card or PayPal, click this "add to cart" button:
Non-UK buyers: to buy the CD (£12 inc. post & packaging) from Cloud Valley Music using a credit card or PayPal, click this "add to cart" button:
To view your intended purchase(s) and check out, click this "view cart" button:

It's also available from record retailers in the UK and elsewhere, and internationally online from sellers including www.CDRoots.com (USA), Amazon and others. See the Contact page of this website
UK distributor: Proper: +44 (0)870-444-0799, www.properdistribution.com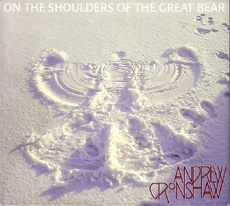 Previous Andrew Cronshaw album:

On the Shoulders of the Great Bear
Cloud Valley CV 2007
Click here for more info
For much more information about Andrew Cronshaw, including all of his albums and full discography as well as bio, photos, tour dates and audio, go to the Andrew Cronshaw section of this website (also accessible as AndrewCronshaw.com).