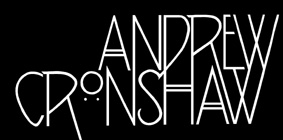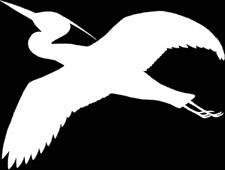 -Home- -Andrew Cronshaw home- -News & Live- -Bio- -SANS- -Discography- -Press- -Gallery-
-Reviews written for fRoots- -Contact-
---
The Great Dark Water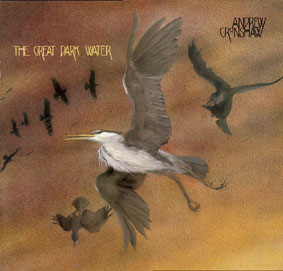 LP, Waterfront WF 009 (1982),
and on cassette Waterfront WF 009c (1991).
(All tracks later appeared on The Andrew Cronshaw CD)
Re-released on CD in 2010 by Acrobat Music Ltd as Trapeze TRACD6502 (Read reviews of the reissue here)

Musicians:
Andrew Cronshaw - electric zither, concertina, hackbrett, monophonic synth, whistle, electric flute
Ric Sanders - violin
Martin Simpson - guitars, dobro, banjo
Dave Bristow - piano, polysynth
June Tabor - vocal on "Ship in Distress"
Rick Kemp - bass guitar
Fred Thelonious Baker - bass guitar
Jonathan Davie - bass guitar
Micky Barker - drums
Vo Fletcher - guitar
Rachel Perry - oboe
Track List:

1. The Voice of Silence
AC - whistle; RS - violins
Mari Nighean Alisdair Ruadh, Mary MacLeod, bardess, nurse to the MacLeods of Skye in the 17th century, wrote the song "Fuaim t'shaimh" ("the voice of silence" or "the voice of the ocean"). The tune she either wrote or borrowed from the tradition.

2. The Wexford Carol
AC - zithers; RS - violins

3. Andro and his Cutty Gun
AC - zither, whistle; RS - violins; MS - banjo, guitar, dobro; FTB - bass guitar
"Blithe, blithe, blithe was she
And blithe was she but and ben
And weel she lo'ed it in her neve
But better when it slippet in"

4. A Galician Processional
AC - whistle; RS - violins; RP - oboe; VF - guitar
A tune used for the religious procession which justifies a good day out in Galicia.

5. Harry Bloodgood's Famous Jig / The American Boot Dance
AC - concertina; RS - violins; DB - synth; MB - percussion; Rick - bass guitar
Hornpipes both.

6. The Blacksmith
AC - electric flute, hackbrett, zithers; RS - violins, tambourine; DB - piano; MS - guitars; JD - bass guitar
"A blacksmith courted me
Nine long months and better
He fairly won my heart -
Wrote me a letter."

7. Fingal's Cave
AC - electric flute; RS - violin; MB - percussion
Not by Mendelssohn.

8. A Yowe Came to Our Door
RK (left) - fretted bass guitar; FTB (right) - fretless bass guitar
I played my synthesiser version of this Shetland tune to Rick and Fred, who hadn't met it or one another before that afternoon, and suggested a bass duet. This is it.

9. The Ship in Distress: The St.Kilda Rowing Song / Go the Sea No More / Pandeirada de Entrimo/ The Ship in Distress
(Listen)
AC - zither, monophonic synth, concertina; RS - violins; JT - vocal; MS - guitars; JD - bass
The three tunes within the song are -
The St. Kilda Rowing Song
A particularly stern interpretation of Christianity virtually killed off the native music of the St. Kildans at least a hundred years before their final evacuation in 1930. This tune is said to have been used to accompany both the dipping of oars and the nodding of infantile heads
Go to Sea No More and
Pandeirada de Entrimo, another tune heard at Galician fiestas, as a tambourine-accompanied song.

10. Gentle Dark-eyed Mary
AC - zither; RS - violins; DB - piano
I'd guess that this is a Gaelic air.

11. Empty Places
AC - zither; RS - violins; MS - guitar; DB - synth
Sources:
All the tunes except Empty Places are traditional, but I'd like to credit the following for helping pass them on:
Mary MacLeod, and The Language, Poetry and Music of the Highland Clans by Donald Campbell, for The Voice of Silence.
An un-named singer in Wexford noted by Dr. Grattan Flood, the Oxford Book of Carols, Sean O'Riada and Micheál Ó'Súilleabháin for The Wexford Carol.
David R. Mackenzie, Jennie Hughes, and The Merry Muses of Caledonia for Andro and his Cutty Gun.
Os Airiños das Rias Baixas, recorded by Robert Leydi, for A Galician Processional.
Kerr's Collection of Merry Melodies for the Violin for Harry Bloodgood's Famous Jig, The American Boot Dance, Fingal's Cave and Gentle Dark-Eyed Mary.
The Boys of the Lough for A Yowe Came to Our Door. Miss Nandag MacLeod, noted by Francis Collinson, for The St. Kilda Rowing Song.
Ted Howard of Barry as noted by A.L. Lloyd for Go to Sea No More.
Singers and musicians in La Guardia, and Coral de Ruada de Orense, for Pandeirada de Entrimo.
UK buyers: to buy this CD (£11 inc. post & packaging) from Cloud Valley Music using a credit card or PayPal, click this "add to cart" button:
Non-UK buyers: to buy the CD (£12 inc. post & packaging) from Cloud Valley Music using a credit card or PayPal, click this "add to cart" button:
To view your intended purchase(s) and check out, click this "view cart" button: