- Cloud Valley Music website -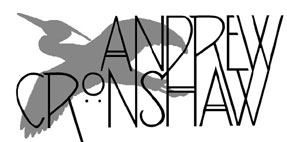 - Andrew Cronshaw website -
- Andrew Cronshaw MySpace -


- Back to Reviews Introduction page -

---
Written in Folk Roots issue 91/92, 1991
VARIOUS ARTISTS
Årsringar - (Svensk folkmusik 1970-1990)
MNW MNWCD 194-195 (1990, double CD)
HEDNINGARNA
Hedningarna
Alice ALP 89001 (1989, vinyl LP)
KEBNEKAISE
Kebnekaise
Silence SRSCD 3605 (1990, CD)
AVADÅ BAND
Va va de?
Know How KHCD 001 (1990, CD)
BRÖDERNA BLÅS
Folksax Anfaller!
Hurv KRLP 14 (1990, vinyl LP)
Årsringar - (Svensk folkmusik 1970-1990), a double CD, is the best introduction I know to traditional styles and modern developments in Swedish tradition-based music in the last twenty years; playing time is 141 minutes, with 56 tracks from various labels featuring most of the key musicians and groups. Most have one track each, though such has been the creativity of some that they appear in a variety of guises. Virtually all the Swedish performers ever discussed in FR are here, as are many unknown to its pages. A substantial booklet in the double case gives full personnel breakdowns and track information by Per Gudmundson and Ale Möller (in Swedish, but I hear an English translation is in preparation). Some pretty complex inter-label liaison must have been needed for such a complete project. (I only wish this had been the soundtrack for a couple of hours I recently spent in the IKEA furniture store during its, in principle, laudable Swedish Week to an ultimately infuriating accompaniment of three or four polskas on an endless tape loop.)
Hedningarna ("The Heathens"), led by Anders Stake, features on Årsringar and is, I'm told, a good live band, formed to perform music in Peter Oskarsson's play "Den Stora Vreden" and using fiddles, Swedish bagpipe, flutes, jew's harp, hurdy-gurdy, lute, Baroque guitar and deep leathery percussion. It deals with traditional tunes in a way which contributes a good gutty-textured counterweight to the less "Nordic Soul" oriented music of compatriots. I should imagine that developments have taken place since the recording of the album which, though it taps some of the gloom potential with interesting rhythms and stimulating dissonances, I find a bit light on beauty and magic, perhaps partly because of a rather dry and literal recording.
None of the remaining three albums are represented on Årsringar. I can only presume contractual reasons prevented the inclusion of something by Kebnekaise. The letter with the CD compilation of 67½ minutes of material largely from the second and third of the band's albums, made in 1973 and 1975, but including two unreleased 1976-77 tracks, says this band was influential in the 70s, and its wild and exuberant folk-rock treatment of well-chosen traditional dance music still sounds good. It has the energy and freedom of a live performance, unfettered by the time-code precision and statement of the obvious which deadens most of what today passes for rock, and seems to be impelled by a desire to have fun with memorable tunes. Yes, the time has probably passed for such things, but occasionally it's worth checking back to see if we've forgotten something.
Avadå Band's is a different species of folk-rock, mixing Klezmer and European tango with more Swedish dance tunes and featuring clarinet and accordion among the leading instruments; less wild and rockist than Kebnekaise, but like them intelligent and inventive and sharing an understanding that if you're going to play instrumental music you've got to make damn sure the tunes have a strong melodic line and aren't just skill showcases. Both bands occasionally burst into vocals, reminding us that there are people behind the instruments; very wise.
Bröderna Blås ("Brothers-in-Wind") don't do that, largely because all seven of them have saxophones, from sopranino to bass, in their mouths. Yes, Seven Swedish Saxophonists. Three of them, Groupa's Jonas Simonsson and Sten Källman and Thomas Ringdahl from the late Filarfolket, were already a trio when fellow-saxist Anders Rosén put together this recorded musicians' meeting on his Hurv label, combining their approach to Swedish traditional material with the differing responses of Roland Keijser, Kjell Westling, Jonny Wartel and himself, all with a variety of musical backgrounds including traditional music. Melodies are introduced, solos taken, group improvisations created and all recorded direct to 2-track, nothing going beyond a third take. It could be, but isn't, a self-indulgent mess; though it's perhaps fair to say that what excites a sax-player, or any other musician, isn't necessarily what excites the rest of the world, Folksax Anfaller! is at its least an interesting and witty musical conversation.
© 1991 Andrew Cronshaw

You're welcome to quote from reviews on this site, but please credit the writer and fRoots.
Links:
fRoots - The feature and review-packed UK-based monthly world roots music magazine in which these reviews were published, and by whose permission they're reproduced here.
It's not practical to give, and keep up to date, current contact details and sales sources for all the artists and labels in these reviews, but try Googling for them, and where possible buy direct from the artists.
CDRoots.com in the USA, run by Cliff Furnald, is a reliable and independent online retail source, with reviews, of many of the CDs in these reviews; it's connected to his excellent online magazine Rootsworld.com

For more reviews click on the regions below

NORDIC BALTIC IBERIA (& islands)
CENTRAL & EASTERN EUROPE, & CAUCASUS
OTHER EUROPEAN AMERICAS OTHER, AND WORLD IN GENERAL

- Back to Reviews Introduction page -