- Cloud Valley Music website -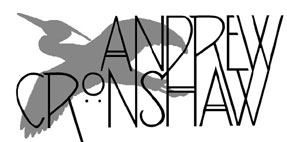 - Andrew Cronshaw website -
- Andrew Cronshaw MySpace -


- Back to Reviews Introduction page -

---
Written in fRoots issue 299, 2008

TRANSKAAKKO
Sato
Zerga ZR-27 (2007)

ÖSTBLOCKET
Gift
Östblocket OBL 003 (2007)

I've long thought that if rock and pop bands were to extract their heads from their 4/4 fundament and draw on asymmetric Balkan-type rhythms, something strong and fresh could emerge. Well, little sign of that happening in the mainstream, and even much of the so-called Balkan-beat wave regresses to a 4/4 or 2/4 thud-tish, but something of its ilk is developing from bands whose members have become familiar with 7/8, 9/8 and the like from listening to and playing Balkan traditional music. Take Finnish band Transkaakko.
From 1980s origins as a bunch of young musicians in Turku exploring the folk music of south-east Europe and the Middle East they've evolved into a hefty band playing originals (apart from one Albanian trad number) using those seductive rhythms with familiarity and articulacy. Fronted by Daniela Fogelholm's Finnish-language vocals, the band has a rock line-up well integrated with violin, oboe and electric bouzouki. Traditional folk forms are apparent in its music, but this isn't a rocking-up of folk songs; it's the awakening of a newly energised Finnish-language rock music by means of an injection of life-giving roots-extract. Exuberant, danceable and red-bloodedly healthy.

Singing mainly in Swedish but with a Balkan-style line-up and sound, Östblocket doesn't do the rock thing, it's a Swedish Balkan band. In fact its previous album was Yes We Are A Swedish Balkan Band, You Don't Have To Look Twice! Back to titular brevity and a recurring theme (their first CD was called Present) for its third, Gift, which has the same eleven-piece line-up: five-man brass section of trumpets, tenor horns and tuba, plus sax, accordion, fiddle, percussion, drums, and the vocals of Sofia Berg Böhm. The bulk of the music and lyrics are again self-written, though they do take a novel Balkan-brass approach to a Natacha Atlas composition, Mish Fadilak. They remain a skilled, snappy band, but somehow this album sounds rather too neat and clean-cut, lacking the embracing, lurching fire and thickness of sound of its predecessor, and stranding Berg Böhm's vocals in a clarity where they seem thin and less convinced or convincing. Yes We Are… sounded like a big band and a singer having and giving a great night; this one, with a different producer, sounds smaller, more calculating and less fun.

www.transkaakko.com, www.ostblocket.se


© 2008 Andrew Cronshaw



You're welcome to quote from reviews on this site, but please credit the writer and fRoots.
Links:
fRoots - The feature and review-packed UK-based monthly world roots music magazine in which these reviews were published, and by whose permission they're reproduced here.
It's not practical to give, and keep up to date, current contact details and sales sources for all the artists and labels in these reviews, but try Googling for them, and where possible buy direct from the artists.
CDRoots.com in the USA, run by Cliff Furnald, is a reliable and independent online retail source, with reviews, of many of the CDs in these reviews; it's connected to his excellent online magazine Rootsworld.com

For more reviews click on the regions below

NORDIC BALTIC IBERIA (& islands)
CENTRAL & EASTERN EUROPE, & CAUCASUS
OTHER EUROPEAN AMERICAS OTHER, AND WORLD IN GENERAL

- Back to Reviews Introduction page -