- Cloud Valley Music website -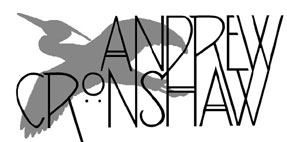 - Andrew Cronshaw website -
- Andrew Cronshaw MySpace -


- Back to Reviews Introduction page -

---
Written in fRoots issue 306, 2008

OUTHOUSE ALLSTARS
Live At Ransäter
Outhouse OHR002 (2008)

MAGNUS STINNERBOM
Peer Gynt
Outhouse OHR003 (2008)

MAGNUS STINNERBOM
En Herrgårdssägen
Outhouse OHR001 (2008)

GROUPA
Frost
Footprint FRCD 040 (2008)

Groupa, The Next Generation. Outhouse Allstars is the band fiddler Magnus Stinnerbom mentioned in the Ale Möller Band feature in fR 302/303, formed with some of his musical pals for the fiftieth birthday party of his father Leif Stinnerbom, who with Mats Edén co-founded one of the most influential groups in Swedish roots music, Groupa.
At the party they played Groupa's golden greats from Leif's years with the band, 1982-89, and had such a good time that they decided to do it again. But what was planned as informal gig at Ransäter Spelmansstämma was turned into something rather more rehearsed, because the Swedish Television crew who were making a film about Magnus decided to come too, and then so did Swedish radio. The recording turned out rather well, so the band decided to release it.
Joining Magnus, who here plays not fiddle but melodeon, mandolin and harmonica, are his wife Sophia on fiddle, bassist brother Jon, guitarist Mattias Pérez, Ola Hertzberg on nyckelharpa, William Olsson on flute, tenor sax and jew's-harp, and drummers Niklas Bertilsson and Hedningarna's Christian Svensson. There were plenty of memorable Groupa numbers in those early years, so what we get here includes jubilant, and no slave to the original, versions of Utan Sans, Vildhonung, Hamburger, Engelska and a slew of other shapely Mats Edén and traditional tunes.

It's likely that the Outhouse Allstars will continue to boldly go, betwixt the other activities of its members. Much of Magnus's time is taken in writing and playing music for theatre shows, and many of the Allstars join him in these theatre bands. The album Peer Gynt is his music for a production of the Ibsen play. For this Daniel Sandén-Warg, Magnus's co-fiddler in the band Harv, is also in the band. En Herrgårdssägen is Magnus's compositions for Västanå Theatre's production of Leif Stinnerbom's dramatisation of Selma Lagerlöf's novel. Both albums stand up very well as complete entities; tight collections of tracks with light and shade, pace, melody, substance and elegance. Stinnerbom junior, raised in the world of his father, Edén and Möller, carries the living tradition onward, and needing no theatrical explanation either would be a significant album in its own right.
www.outhouserecords.se

Meanwhile the mother-ship Groupa itself warp-drives on, periodically cloaking but emerging shape-shifted. The band has at various times expanded and contracted, and its sound has been constantly altered by the passage of members such as saxist Bill McChesney, lutenist Totte Mattsson, who went on to form Hedningarna, and singer Sofia Karlsson, who has emerged with very fine solo work since her Groupa membership at the turn of the millennium. Long-time keyboardist Rickard Åström has recently left, and the present group is a trio of co-founder fiddler Mats Edén, wind player Jonas Simonsson, and leading Norwegian innovative percussionist Terje Isungset.
The latter's characteristic and very individual rumbling, clattering, clicking soundscapes of wood, skin, metal and stone, and his buzzing jew's-harp, are a major feature of today's band, surrounding Edén's fiddle, sympathetic-stringed viola d'amore and melodeon and the rounded low sounds of Simonsson's flute and bass clarinet.
The material on Frost, largely by Edén and Simonsson, includes a thoughtful memorial to the late Mats Hellberg, the dedicated musician who alone for so long ran Giga, the record label that in its many releases, in their trademark claret and cream packaging, archived the heart of Swedish traditional music. But the album has a strong Norwegian flavour. Moving between grainy atmospheric textures and muscular minimalism, it's driven by the deep halling swing that's one of the key rhythms of Norwegian music and has always been a feature of Groupa's music. Mats Edén is from Värmland, in western Sweden on the Norwegian border, where the traditions mix. The album was recorded in Norway's Grieghallen, and first listen would probably lead it to be filed nearer to the works of the magnificent Norwegian sax/hardingfele/percussion trio Utla (Karl Seglem, Håkon Høgemo and Terje Isungset) than to those of most Swedish bands.

www.footprintrecords.com


© 2008 Andrew Cronshaw



You're welcome to quote from reviews on this site, but please credit the writer and fRoots.
Links:
fRoots - The feature and review-packed UK-based monthly world roots music magazine in which these reviews were published, and by whose permission they're reproduced here.
It's not practical to give, and keep up to date, current contact details and sales sources for all the artists and labels in these reviews, but try Googling for them, and where possible buy direct from the artists.
CDRoots.com in the USA, run by Cliff Furnald, is a reliable and independent online retail source, with reviews, of many of the CDs in these reviews; it's connected to his excellent online magazine Rootsworld.com

For more reviews click on the regions below

NORDIC BALTIC IBERIA (& islands)
CENTRAL & EASTERN EUROPE, & CAUCASUS
OTHER EUROPEAN AMERICAS OTHER, AND WORLD IN GENERAL

- Back to Reviews Introduction page -