- Cloud Valley Music website -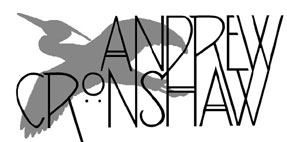 - Andrew Cronshaw website -
- Andrew Cronshaw MySpace -


- Back to Reviews Introduction page -

---
Written in fRoots issue 275, 2006

SOFIA SANDÉN
Courage
Drone DROCD 041 (2005)

Here's the problem, and it's one that's a sub-text of many of the reviews we write in this magazine, so much so that to avoid harping on it's taken as a given and seldom mentioned. But once in a while…
If one of the current young English folk revival singers makes an album of interesting traditional songs, well sung and accompanied, it's usually suitably fęted here. But how would it go down in a country where virtually no-one understood English? Listeners would be getting just the melodies, the surface texture, the appeal or otherwise of the singer's voice, the interaction of voice and instruments, any novelty in its musical approach, but it would stand or fall in their estimation on those, rather than on the full content, the blend of the meaning of the lyrics with the music, and the cultural resonance.

So, here's an album by one of the current wave of young Swedish revival singers, Sofia Sandén, of Ranarim and Rosenbergs Sjua. In Swedish terms it's a notable release, gaining critical plaudits. Integrating with the songs from Sandén's home county of Dalarna is a strong instrumental team: Dan Sjöberg and Jens Engelbrecht on fiddle, viola, fretted strings and harmonium, with guests Harald Pettersson, Johanna Dahl and Pelle Lindström on hurdy-gurdy, cello and harmonica. Her singing is direct and articulate rather than internationally striking; the essence is in her telling of the lyrics – two songs about the arrival of spring, one about summer, another about autumn, songs about love, a ballad about a girl turned into a nightingale by her evil mother-in-law and rescued by a knight. Put like that it seems like pretty much the usual fare of a folksong album from a European country, but of course there's more to its effectiveness than the noise it makes and a booklet translation of the lyrics.
Of course if you're reading fRoots you're probably accustomed to enjoying music whose lyrics you don't necessarily understand as they go by (and English may well not be your first or only language). But imagine you're a non English speaker and you're listening to an album by Rachel Unthank, James Raynard…


© 2006 Andrew Cronshaw



You're welcome to quote from reviews on this site, but please credit the writer and fRoots.
Links:
fRoots - The feature and review-packed UK-based monthly world roots music magazine in which these reviews were published, and by whose permission they're reproduced here.
It's not practical to give, and keep up to date, current contact details and sales sources for all the artists and labels in these reviews, but try Googling for them, and where possible buy direct from the artists.
CDRoots.com in the USA, run by Cliff Furnald, is a reliable and independent online retail source, with reviews, of many of the CDs in these reviews; it's connected to his excellent online magazine Rootsworld.com

For more reviews click on the regions below

NORDIC BALTIC IBERIA (& islands)
CENTRAL & EASTERN EUROPE, & CAUCASUS
OTHER EUROPEAN AMERICAS OTHER, AND WORLD IN GENERAL

- Back to Reviews Introduction page -