- Cloud Valley Music website -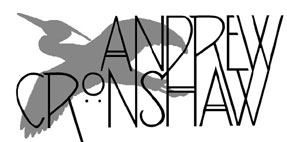 - Andrew Cronshaw website -
- Andrew Cronshaw MySpace -


- Back to Reviews Introduction page -

---
Written in Folk Roots (when it was Southern Rag) issue 84, 1990

NORRLÅTAR
En Malsvelodi
MNW MNECD 191

This is what I like - the sort of record where four tracks in you still have no idea what's coming next. Actually, now it's six tracks and still it's making startling use of the dynamics of CD with funny, melodic, hefty, greasy playing and occasional songs understandable in any language. Norrlåtar (Northern Songs) is a seven-piece band from the north of Sweden; this is the most warm-hearted, unreservedly Scandinavian record I've ever heard. You could dance to it, too. Here's track seven - is that really a wobble-board? There's more: howling, deep intoning, wild fiddle, tuba, nyckelharpa, piano, concise guitar, birdsong, direct vocals, meaty percussion - an "80 by 70 by 0.5 glasfiberplatta" (ah, presumably the wobble-board), and throughout dry wit.
It's not really any particular item, but the variety and sureness of touch of the whole, so fresh it's hard to believe that this is the band's seventh album. Apparently the first few were fairly straightforwardly traditional in approach; I've now heard, courtesy of the importer-to-be, Nordisc's Ralph Jordan, the two immediately preceding this, and they show very many promising signs, but here, I reckon, is the one.


© 1990 Andrew Cronshaw



You're welcome to quote from reviews on this site, but please credit the writer and fRoots.
Links:
fRoots - The feature and review-packed UK-based monthly world roots music magazine in which these reviews were published, and by whose permission they're reproduced here.
It's not practical to give, and keep up to date, current contact details and sales sources for all the artists and labels in these reviews, but try Googling for them, and where possible buy direct from the artists.
CDRoots.com in the USA, run by Cliff Furnald, is a reliable and independent online retail source, with reviews, of many of the CDs in these reviews; it's connected to his excellent online magazine Rootsworld.com

For more reviews click on the regions below

NORDIC BALTIC IBERIA (& islands)
CENTRAL & EASTERN EUROPE, & CAUCASUS
OTHER EUROPEAN AMERICAS OTHER, AND WORLD IN GENERAL

- Back to Reviews Introduction page -