- Cloud Valley Music website -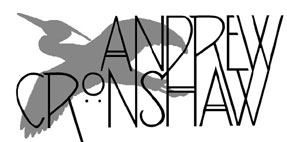 - Andrew Cronshaw website -
- Andrew Cronshaw MySpace -


- Back to Reviews Introduction page -

---
Written in fRoots issue 300, 2008

ALE MÖLLER BAND
Djef Djel
Amigo AMCD 760 (2007)

I could spend this whole review just describing the first track, Bail. It's a mighty, dizzying roller-coaster ride through three interwoven pieces and a rainbow of cultural references, storming wildly in on the Greek traditional Vasilikos, with high harmonica, grainy fiddles, rich bass and Maria Stellas's ecstatic vocal, morphs through urgent rhythms into the West African lope of Djef Djel featuring Mamadou Sene's powerful singing, joined by screaming shawm as it merges into Möller's Dancing Tune. Combining disparate traditions, new composition and inventive instrumentation with extraordinary life and energy, it unites them into a completely meaningful whole. Actually, that pretty much sums up the whole album.
The extremely multi-instrumental Möller ('Ali Mullah' as one track dubs him), here on mandola, various flutes and whistles, shawm, accordion, harmonica and vocals, leads a team comprising Magnus Stinnerbom on fiddles, mandolin and guitar, Greek-born singer Stellas, Senegal-born Sene on vocals and riti, Québec-born double bassist Sébastien Dubé and Mexican-born drummer Rafael Sida Huizar. Only six of them, joined for three tracks by Mats Öberg on clavinet, but they sound like many more, commanding and sharing a range of traditions and skill each of which is celebrated and propelled vividly into the limelight, surfacing then blending into another so naturally that after the first breath-taking listen-through one needs to keep going back to listen again and try to figure out what just happened.
But no need to dissect; listened to at any level it's hugely exciting, full of surprises, great songs, inspired arranging, singing and musicianship and bursting with beauty, fascinating sounds, acute intelligence, variety and overwhelming passion. And the magnificently dynamic production by Möller and Göran Petersson makes it all leap out of the speakers and inhabit the room.
Reviewer struck inarticulate, dazzled and adjectivally-depleted, lost in awe and admiration.

www.alemoller.se


© 2008 Andrew Cronshaw



You're welcome to quote from reviews on this site, but please credit the writer and fRoots.
Links:
fRoots - The feature and review-packed UK-based monthly world roots music magazine in which these reviews were published, and by whose permission they're reproduced here.
It's not practical to give, and keep up to date, current contact details and sales sources for all the artists and labels in these reviews, but try Googling for them, and where possible buy direct from the artists.
CDRoots.com in the USA, run by Cliff Furnald, is a reliable and independent online retail source, with reviews, of many of the CDs in these reviews; it's connected to his excellent online magazine Rootsworld.com

For more reviews click on the regions below

NORDIC BALTIC IBERIA (& islands)
CENTRAL & EASTERN EUROPE, & CAUCASUS
OTHER EUROPEAN AMERICAS OTHER, AND WORLD IN GENERAL

- Back to Reviews Introduction page -