- Cloud Valley Music website -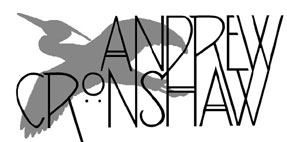 - Andrew Cronshaw website -
- Andrew Cronshaw MySpace -


- Back to Reviews Introduction page -

---
Written in fRoots issue 240, 2003

HARV
Töst!
Drone DROCD 028 (2002)

HÖÖKENSEMBLEN
Polski Dantz
Drone DRCD026 (2002)

Fiddle duos aren't rare in Sweden, because one-to-one playing is the principle way the tradition is passed on, but the dynamic playing, tune-writing and unusual instrumentation used by Daniel Sandén-Warg and Magnus Stinnerbom has in last few years brought their particular duo, Harv, to prominence. They use what they call "harvfiol" and "hurvfiol", which are fiddles with resonating strings, deeper-pitched than Norwegian Hardanger fiddles but like them derived from resonant-stringed viols, as well as viola and the early version of the nyckelharpa which has become known as a moraharpa because it's based on an instrument in Mora museum.
Now they've expanded to a band, with drummer-percussionist Christian Svensson and guitarist Peter Ståhlgren, enabling an even more powerful sound and wider range of textures. There was always a Väsen-like dance-force to the duo, and the addition of guitar and drums could be seen as moving them even more into that territory, but the two bands represent complementary aspects of the same phenomenon. Ståhlgren's guitar-playing, even though he too often uses a twelve-string, has a different feel to that of Väsen's Roger Tallroth, and it unites with Svensson's drumming as a hefty but agile rhythm section that needs no full-time bass-player (albeit that on three tracks of the CD guest bassist Sebastian Dube's blends perfectly). The tunes, mostly by Stinnerbom, are fine and varied, with very few touches of actual polska but replete with that enormous, foot-twitching syncopated lift. Ale Möller joins in on squealing shawm and shuffle-chuffing harmonica for a couple, before the calm slide guitars, slithering strings and pulsing deep drums of the closer, Kejsarn.

The Höök Ensemble plays dance music – polonaises, polski dantzes, minuets, gigues, sarabandes and gavottes - from the notebooks of 17th and early 18th century Scandinavian and Baltic musicians, among them that of Andreas Höök from Växjö. What distinguishes this band from other baroque ensembles is that, rather than being formed by classical-only musicians, it contains very able players of today's Swedish traditional dance music, which has many of its melodic roots in the pan-European dance music of that period. To quote the notes by Magnus Gustafsson, Höök's player of resonant-stringed fiddle: "A great number of the oldest polska tunes we have in Scandinavia – with overtones of national romanticism nurtured as 'national treasures' for about two hundred years – are in fact part of the great flow of tunes throughout Northern Europe which went hand in hand with the revolution of the time: the couple dance." And, of course, that's as true for the folk dance music of that other part of Northern Europe, the British Isles.
The group's other six members are well-known fiddlers Sven Ahlbäck and Ånon Egeland, Väsen's Mikael Marin on viola, cellist Mats Olofsson, Katarina Lindgren on violone, and singer Susanne Rosenberg, joined for some tracks on this second Höök album by Sven Åberg's lutes and baroque guitar and the Swedish Recorder Quartet. Yes, it sounds like a baroque ensemble, but with much more expression and lift than most; grace-notes are there to add impetus, not rendered as flowery 'baroque ornaments'. As Gustafsson's notes say of that period of music: "It was not uncommon to improvise the whole work. You had to learn the craft by making variations on a statement. Subjective mutual creativity was paramount; slavishly following the written music was considered amateurish and menial".


© 2003 Andrew Cronshaw


You're welcome to quote from reviews on this site, but please credit the writer and fRoots.
Links:
fRoots - The feature and review-packed UK-based monthly world roots music magazine in which these reviews were published, and by whose permission they're reproduced here.
It's not practical to give, and keep up to date, current contact details and sales sources for all the artists and labels in these reviews, but try Googling for them, and where possible buy direct from the artists.
CDRoots.com in the USA, run by Cliff Furnald, is a reliable and independent online retail source, with reviews, of many of the CDs in these reviews; it's connected to his excellent online magazine Rootsworld.com

For more reviews click on the regions below

NORDIC BALTIC IBERIA (& islands)
CENTRAL & EASTERN EUROPE, & CAUCASUS
OTHER EUROPEAN AMERICAS OTHER, AND WORLD IN GENERAL

- Back to Reviews Introduction page -