- Cloud Valley Music website -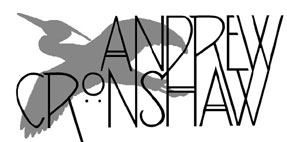 - Andrew Cronshaw website -
- Andrew Cronshaw MySpace -


- Back to Reviews Introduction page -

---
Written in fRoots issue 271/272, 2006

LENNART GYBRANT & ANDERS NORUDDE
Böndernas Underverk
Giga GCD-71 (2005)

Duets, by Lennart and Hedningarna's Norudde, on fiddles, fiddle and moraharpa, or the more unusual, pleasingly chugging, whizzing pairings of moraharpa and slide guitar or mouth organ, in unusual tunes, mostly collected by Lennart, from Visnum on Lake Vänern, on the edge of their native Värmland.

© 2005 Andrew Cronshaw


You're welcome to quote from reviews on this site, but please credit the writer and fRoots.
Links:
fRoots - The feature and review-packed UK-based monthly world roots music magazine in which these reviews were published, and by whose permission they're reproduced here.
It's not practical to give, and keep up to date, current contact details and sales sources for all the artists and labels in these reviews, but try Googling for them, and where possible buy direct from the artists.
CDRoots.com in the USA, run by Cliff Furnald, is a reliable and independent online retail source, with reviews, of many of the CDs in these reviews; it's connected to his excellent online magazine Rootsworld.com

For more reviews click on the regions below

NORDIC BALTIC IBERIA (& islands)
CENTRAL & EASTERN EUROPE, & CAUCASUS
OTHER EUROPEAN AMERICAS OTHER, AND WORLD IN GENERAL

- Back to Reviews Introduction page -