- Cloud Valley Music website -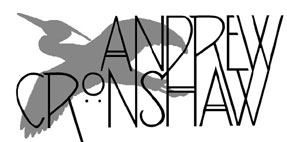 - Andrew Cronshaw website -
- Andrew Cronshaw MySpace -


- Back to Reviews Introduction page -

---
Written in fRoots issue 241, 2003

FRIFOT
Sluring
Amigo AMCD 751 (2003)

To see Frifot live is to understand. The tight physical and musical energy with which they grip every moment, their total involvement with the power and humanity of the traditions they draw on, their mighty instrumental and vocal skill, their good humour and the way they draw their audience into it all. Mere CDs can't touch that. But their records are all very fine, from the intimate sound of this new release on Amigo and their earlier releases on Caprice to the cathedral-spaciousness of those on ECM in between.
Lead vocals are mainly by the peerless Lena Willemark, but another strong feature of the band is the thrilling combined sound of their three voices in dense-textured harmony. Instrumentally, alongside Willemark and Per Gudmundson's twin fiddles or violas plus Swedish whistles and bagpipes, Ale Möller continues to develop tone colours and the instruments to make them; here he uses his microtone-fretted, stud-capo'd octave mandola, sälgpipa, small harp, shawm, harmonica, his new development of a double härjedalspipa inspired by a Slovakian shepherds' whistle, and the beautiful breathy sound of three-hole cow's-horn.
Sixteen years together so far, and they're still finding and interpreting strong tunes and songs and enriching the tradition with new ones. Polskas, halling, waltz, love songs, work songs, a ballad, an evening and a summer hymn, a song about the gossip in Lena's home village, and wedding and herding songs with the microtones, the blue notes of Swedish traditional music. And in the booklet there's a recipe for the Uppland crofters' root-vegetable and bone stew of the title.


© 2003 Andrew Cronshaw


You're welcome to quote from reviews on this site, but please credit the writer and fRoots.
Links:
fRoots - The feature and review-packed UK-based monthly world roots music magazine in which these reviews were published, and by whose permission they're reproduced here.
It's not practical to give, and keep up to date, current contact details and sales sources for all the artists and labels in these reviews, but try Googling for them, and where possible buy direct from the artists.
CDRoots.com in the USA, run by Cliff Furnald, is a reliable and independent online retail source, with reviews, of many of the CDs in these reviews; it's connected to his excellent online magazine Rootsworld.com

For more reviews click on the regions below

NORDIC BALTIC IBERIA (& islands)
CENTRAL & EASTERN EUROPE, & CAUCASUS
OTHER EUROPEAN AMERICAS OTHER, AND WORLD IN GENERAL

- Back to Reviews Introduction page -