- Cloud Valley Music website -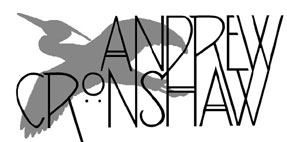 - Andrew Cronshaw website -
- Andrew Cronshaw MySpace -


- Back to Reviews Introduction page -

---
Written in fRoots issue 275, 2006

FAUST
Vildsint
Own label VILD 1 (2005)

Alban Faust was born and raised in Germany, but emigrated to Sweden in 1988 and set up an instrument workshop where he makes Swedish bagpipes, whistles and nyckelharpas. Christer Ådin is, in partnership with Helge Ekvall, a well-known Swedish maker of mandolas and guitars and originator of the pin-point capo, a neat system of studs that screw into the fingerboard of a fretted instrument to capo individual or pairs of strings.
In the trio Faust Ådin and Faust play the instruments they make plus melodeon and jew's harp. They're joined by Christer's brother Anders on hurdy-gurdy, guitar and vocals, and there's a guest vocal and jew's harp from Ulf Gruvberg, he of pioneering '70s-'80s band Folk och Rackare, Swedish radio and producer of Hedningarna's Kaksi. Male vocals are still a bit of a rarity on the Swedish traditional scene, and this coupled with the absence of fiddles and prominence of mandola, either straight or with extended bass strings, bagpipes and hurdy-gurdy, and a varied set of songs and tunes from Sweden and Norway, give their debut album its distinctiveness.


© 2006 Andrew Cronshaw



You're welcome to quote from reviews on this site, but please credit the writer and fRoots.
Links:
fRoots - The feature and review-packed UK-based monthly world roots music magazine in which these reviews were published, and by whose permission they're reproduced here.
It's not practical to give, and keep up to date, current contact details and sales sources for all the artists and labels in these reviews, but try Googling for them, and where possible buy direct from the artists.
CDRoots.com in the USA, run by Cliff Furnald, is a reliable and independent online retail source, with reviews, of many of the CDs in these reviews; it's connected to his excellent online magazine Rootsworld.com

For more reviews click on the regions below

NORDIC BALTIC IBERIA (& islands)
CENTRAL & EASTERN EUROPE, & CAUCASUS
OTHER EUROPEAN AMERICAS OTHER, AND WORLD IN GENERAL

- Back to Reviews Introduction page -