- Cloud Valley Music website -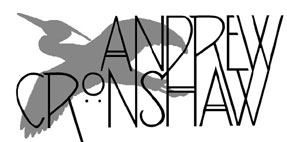 - Andrew Cronshaw website -
- Andrew Cronshaw MySpace -


- Back to Reviews Introduction page -

---
Written in fRoots issue 235/236, 2003

DIDIER FRANÇOIS
Falling Tree
Long Distance 3073722 (2001)

It's perhaps not for me to say, but sometimes a foreigner can, in association with natives, come up with an interesting angle on a country's roots music. Didier François, Belgian player of Swedish nyckelharpa and violin, has gathered a choice multinational team of musicians and done just that, with great perceptiveness and sophistication, with well-chosen and non-obvious Swedish traditional tunes.
Recorded in Montreuil, it is neither the Swedish music equivalent of plastic Paddyism - synthetic Sven, ersatz Erik, bogus Björn, Leif lite… nor is it a worthy hands-across-Europe project.
François' nyckelharpa playing is remarkably smooth, with a positive, expressive tone and no key-clatter even on the most intricate passages. But, to continue the positive negatives, this isn't an album of nyckelharpa plus accompaniment; he weaves it into the overall instrumental arrangements, using a variety of stylistic approaches from well outside Swedish traditional music, with an impeccable balance of rich instrumental blends and individual expressive freedom, from Belgian theorbo player Jan van Outryve, Algerian ney player Haroun Teboul, Armenian duduk player Levon Minassian and Frenchmen hurdy-gurdyist Gilles Chabenat and double bassist Renaud Garcia-Fons, and the singing of the only Swede, the excellent Ulrika Bodén (of Kalabra, Ranarim, Rosenbergs 7 and more).
It's a top-class team, and each member comes to the fore in at least one piece. In Mulen Låt – Song of the Clouds, against shifting and droning bowed bass, nyckelharpa, hurdy-gurdy and what sounds like a viola but isn't listed as such, Minassian's surprisingly deep-toned duduk is a serene, gorgeous evening sound. Garcia-Fons's bass-playing, both bowed and plucked, has eloquent fluidity and accuracy, exemplified in his bowed soloing way up the dusty end in cello territory on Småland Suite.
While flowing naturally from its entirely Swedish traditional source material, Falling Tree, the spine titled just Didier François – Suede/Sweden, sounds unlike anything that has so far emerged in Sweden itself.


© 2002 Andrew Cronshaw



You're welcome to quote from reviews on this site, but please credit the writer and fRoots.
Links:
fRoots - The feature and review-packed UK-based monthly world roots music magazine in which these reviews were published, and by whose permission they're reproduced here.
It's not practical to give, and keep up to date, current contact details and sales sources for all the artists and labels in these reviews, but try Googling for them, and where possible buy direct from the artists.
CDRoots.com in the USA, run by Cliff Furnald, is a reliable and independent online retail source, with reviews, of many of the CDs in these reviews; it's connected to his excellent online magazine Rootsworld.com

For more reviews click on the regions below

NORDIC BALTIC IBERIA (& islands)
CENTRAL & EASTERN EUROPE, & CAUCASUS
OTHER EUROPEAN AMERICAS OTHER, AND WORLD IN GENERAL

- Back to Reviews Introduction page -