- Cloud Valley Music website -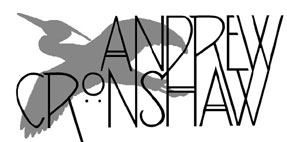 - Andrew Cronshaw website -
- Andrew Cronshaw MySpace -


- Back to Reviews Introduction page -

---
Written in fRoots issue 252, 2004

IAN CARR & NIKLAS ROSWALL
Step On It!
Drone DROCD035 (2003)

BAZAR BLÅ
Live
Tripfolk bazaarpoolCD001

Bursting in with his manically compulsive tune Gahn Blenk (titled after a shouted encouragement to a 1983 Penrith teenage headbanger named Blenkinsop), here's the consummate proof, if any is needed, that Ian Carr is the most innovative, brilliant and sympathetic guitar player that Britain has produced in years - in any genre, not just in folk-roots music. A big claim, which will no doubt embarrass him and evoke a typical piece of dry wit in the privacy of his new home in Sweden's beautiful Dalarna, but just listen to this album.
Where other good guitarists do, albeit exceedingly well, pretty much what you're expecting, Carr continuously does what you'd never have thought of, in terms of harmonic chance-taking and the imparting of massive rhythmic impulse to the music he's accompanying. Yes, accompanying, or as here duetting – he virtually never solos, and is usually to be heard making the work of other fine musicians even better. But he's also a writer of often complex but always simple to understand tunes, unveiled among his work with Karen Tweed, Swåp and others. Here are four more, as he plays with Niklas Roswall, of Ranarim, the Nyckelharpa Orchestra and more. Roswall gives chromatic nyckelharpa and moraharpa the lightness and agility of a fiddle and contributes five of his own tunes that, like Carr's, blend perfectly with the four Swedish traditional polskas, a waltz and, at the last, a short and simple Carr solo, the Nordic-widespread Napoleons Marsch.

Bazar Blå also use guitar with nyckelharpa, but this time unusually it's a six-string bass guitar, played by Björn Meyer, with nyckelharpa played by the excellent Johan Hedin who, like Roswall, plays with the Nyckelharpa Orchestra and much else. The trio is completed by percussionist Fredrik Gille.
The nature of the stages at Womex Sevilla in 2003 - big noisy, sound-spilling rock ones - made Bazar Blå's showcase there a pretty difficult one, though they persevered and in fact made a lot of friends among discerningly sympathetic promoters. But Live, recorded in front of what sounds like quite an intimate audience in Switzerland, shows what we'd have heard at Sevilla if we could have heard it, and it's a class act.
Their material, except for one tune by occasional Hedin colleague Ale Möller, is original, with roots in Swedish tradition but wider references. The Middle Eastern directions that the band's name suggests are there in some numbers, such as Meyer's Kebabchichi, and are well suited by Gille's favoured percussion, which includes frame drum and riq (the latter incorporating the south Indian way of getting notes out of the skin by finger-pressure, a technique that has contributed much to Swedish music in the hands of Gille, Hedningarna's Björn Tollin and others).
In Sweden and Norway the guitar hasn't been very commonly played in traditional music, but in recent roots-evolution what seems to be emerging in the hands of a small coterie of skilful players is a very distinctive Nordic style and role, tracking and echoing the melodic shapes in ingenious, propulsive lines and counterpoints rather than brutalising with block chords. One leader of this development has been Roger Tallroth of Väsen, and Live's opener, Stamping Ground, parallels Väsen's powerful guitar and nyckelharpa dance-drive. But Meyer has very much his own style; his acoustic and electric six-string bass playing has a guitar's zip but a bass's deep darkness.


© 2004 Andrew Cronshaw


You're welcome to quote from reviews on this site, but please credit the writer and fRoots.
Links:
fRoots - The feature and review-packed UK-based monthly world roots music magazine in which these reviews were published, and by whose permission they're reproduced here.
It's not practical to give, and keep up to date, current contact details and sales sources for all the artists and labels in these reviews, but try Googling for them, and where possible buy direct from the artists.
CDRoots.com in the USA, run by Cliff Furnald, is a reliable and independent online retail source, with reviews, of many of the CDs in these reviews; it's connected to his excellent online magazine Rootsworld.com

For more reviews click on the regions below

NORDIC BALTIC IBERIA (& islands)
CENTRAL & EASTERN EUROPE, & CAUCASUS
OTHER EUROPEAN AMERICAS OTHER, AND WORLD IN GENERAL

- Back to Reviews Introduction page -