- Cloud Valley Music website -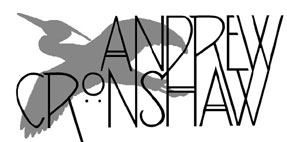 - Andrew Cronshaw website -
- Andrew Cronshaw MySpace -


- Back to Reviews Introduction page -

---
Written in fRoots issue 283/284, 2007

BRIDGES
Live in China
Heilo HCD 7201 (2006)

UNNI LØVLID, FRODE HALTLI, VEGAR VÅRDAL
Rusk II
Heilo HCD 7199 (2006)

Given the minority rights record of the Chinese government, official cultural exchanges are perhaps to be viewed with circumspection. This one, though, is unusual, in that it specifically features a minority people, the Dong, and its musical result is a creative success.
The Directorate for Cultural Heritage in Norway has been involved for ten years in a project in the province of Guizhou to "integrate the natural cultural heritage into the self-understanding of minority groups and local communities". In 2004 Norwegian traditional singer Unni Løvlid was sent to a village of the Dong people in Guizhou called Tang'an. Four musicians she met there - three female singers and a male instrumentalist playing flutes, ox-bone fiddle and lusheng, the Dong bamboo reed instrument akin to the sheng - were subsequently invited to Førde festival in Norway for a concert with Løvlid, accordionist Frode Haltli and percussionist Terje Isungset, for which they rehearsed in Løvlid's nearby home village of Hornindal. The following year the seven of them performed in Tang'an and gave several concerts in Beijing and elsewhere.
The result as documented on Bridges, which was recorded at the Chinese shows, is no tentative or cosmetic juxtaposition of dissimilar traditions but a robust, risk-taking plunging-in.
From the opener, a winding vocal piece in which the Dong singers hold a hypnotic pattern through which weaves Løvlid's Norwegian singing, despite occasional pitching tensions it's clear that a true third entity is emerging, the integration of strong material and musical input from both countries. Both Dong and Norwegian traditional musics are essentially non-chordal, which helps, though occasionally Haltli does introduce accordion bass chording to the largely pentatonic scales and drones of the Dong instruments.
Isungset, probably Norden's most wide-thinking and creative percussionist, is a huge asset in the project, the distinctive thundering, rattling and clicking of his armoury of unconventional instruments forming engine room and surrounding texture, and his exciting, winnowing jew's-harp playing, simultaneous with his percussion and vocalising, is a show-stopper; the combination of a jew's-harp driven Dong song with Målfrid Min Frue is a wild triumph.

Back in their home tradition, Løvlid and Haltli with hardanger fiddler Vegar Vårdal constitute the trio Rusk. Their first album concentrated on songs and tunes from Finnskog and Solør, but here they bring in some material from other regions of Norway and elsewhere. The tralling treatment of the Swedish tune Gånglåt Etter Lejsme-Per is a rather ordinary choice as opener; beyond it there are more interesting songs, of love, war, drinking and emigration, with a richer sound and often a reflective, darker feel. There's the surprising inclusion of their version of Trent Reznor's Hurt; while it is broodingly effective, Løvlid's voice taking on a world-weary quality surrounded by ringing and sobbing hardingfele over grinding accordion bass, and undoubtedly a powerful item in their live set, it's virtually impossible on record to re-personalise the song that the late Johnnny Cash so completely and movingly made his own.


© 2006 Andrew Cronshaw



You're welcome to quote from reviews on this site, but please credit the writer and fRoots.
Links:
fRoots - The feature and review-packed UK-based monthly world roots music magazine in which these reviews were published, and by whose permission they're reproduced here.
It's not practical to give, and keep up to date, current contact details and sales sources for all the artists and labels in these reviews, but try Googling for them, and where possible buy direct from the artists.
CDRoots.com in the USA, run by Cliff Furnald, is a reliable and independent online retail source, with reviews, of many of the CDs in these reviews; it's connected to his excellent online magazine Rootsworld.com

For more reviews click on the regions below

NORDIC BALTIC IBERIA (& islands)
CENTRAL & EASTERN EUROPE, & CAUCASUS
OTHER EUROPEAN AMERICAS OTHER, AND WORLD IN GENERAL

- Back to Reviews Introduction page -