- Cloud Valley Music website -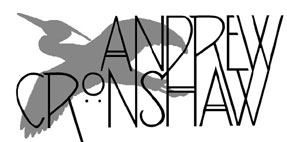 - Andrew Cronshaw website -
- Andrew Cronshaw MySpace -


- Back to Reviews Introduction page -

---
Written in fRoots issue 275, 2006

BARRY PHILLIPS
Tråd
Own label BPCD 049 (2005)

Barry Phillips is a Californian cellist who played on Martin Simpson's Bramble Briar and with Ravi and Anoushka Shankar. Here turns his attention to Swedish and Norwegian traditional music, solo, sometimes comprising his own cello ensemble, and with Värmland fiddler Olof Göthlin and Väsen nyckelharpa player Olov Johansson.
In the press release he expresses reservations about playing music from a tradition he wasn't raised in, but he's a very skilful, open-eared and lively player who's clearly spent a lot of time with the music and it works excellently.
He plays standard and five-string cellos, generally borrowing the traditional fiddle approach of scordatura tunings which make the instruments ring even more richly. The tunes are a well-chosen variety, plus three of his own.
His solo cello performances capture all the subtle nuance and rhythmic impulse of a fiddle, in Huldreslåtten like a deep hardingfele. In the natural-scale Seljefløyte Slåtten, learnt from Bukkene Bruse, he uses string-harmonics to create a whistling seljefløyte sound, not just as an intro colouring but throughout, against three other cellos. Very smart. In Fanitullen he accompanies two cellos on tambourine, using the pitched technique that from India via Björn Tollin and other percussionists has become a feature of Swedish music. For Johansson's composition Bjernulf's Bröllopolska he transcribes Roger Tallroth's Väsen arrangement for nyckelharpa, cello and pipe organ, evoking an image of an exuberant wedding-dress-swirling post-nuptial skip down the aisle, a triumphant closer for a splendid album.
www.gourd.com, from which the CD is available online, has sound clips.


© 2006 Andrew Cronshaw



You're welcome to quote from reviews on this site, but please credit the writer and fRoots.
Links:
fRoots - The feature and review-packed UK-based monthly world roots music magazine in which these reviews were published, and by whose permission they're reproduced here.
It's not practical to give, and keep up to date, current contact details and sales sources for all the artists and labels in these reviews, but try Googling for them, and where possible buy direct from the artists.
CDRoots.com in the USA, run by Cliff Furnald, is a reliable and independent online retail source, with reviews, of many of the CDs in these reviews; it's connected to his excellent online magazine Rootsworld.com

For more reviews click on the regions below

NORDIC BALTIC IBERIA (& islands)
CENTRAL & EASTERN EUROPE, & CAUCASUS
OTHER EUROPEAN AMERICAS OTHER, AND WORLD IN GENERAL

- Back to Reviews Introduction page -