- Cloud Valley Music website -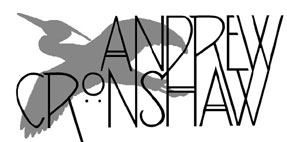 - Andrew Cronshaw website -
- Andrew Cronshaw MySpace -


- Back to Reviews Introduction page -

---
Written in fRoots issue 235/236, 2003

KJELL-ERIK ERIKSSON
Offerdalslåtar
Giga GCD-60 (2002)

OLE HJORTH & JONNY SOLING
Efterkälken
Giga GCD-55 (2002)

GÖRAN PREMBERG
Orustlåtar
Giga GCD-61 (2002)

MATTIAS HELJE
Smedjelåtar
Giga GCD-54 (2002)

BODA SPELMANSLAG
Låtar På Bodamål
Giga GCD-3 (2002)

SVÄRDSJÖ SPELMANSLAG
Svärdsjö Spelmanslag 50 År
Giga GCD-62 (2002)


The booklet notes of Giga albums, if put together in some kind of book, would make a fascinating in-depth study of the lives, motivations and inspirations that make Swedish traditional fiddling, like any living tradition, so much more than just a sequence of tunes on a CD.

Take, for example, the album from ace Hoven Droven and Triakel fiddler Kjell-Erik Eriksson. In the notes he describes, in the usual gently witty and self-effacing style of Giga notes, not just the stories behind each tune but the meetings with remarkable fiddlers that shape what and how he plays. "They tell stories with their music. It wasn't just tunes, but a way of life that came out in the form of music." Many of the tunes on his album come from the repertoire of Olle Falk, the fiddler from Offerdal whose snuffling, grunting 1954 recordings showed Kjell-Erik that "music doesn't come from notes on a page but from the person holding the instrument".

Or Jonny Soling, a very fine fiddler whom Ellika Frisell named as a key mentor in the cover feature of fRoots 232. In the early 1970s Jonny had a PR job and played saxophone, and though he'd grown up in Dalarna's Orsa it wasn't until he heard some members of Orsa Spelmän that he became aware of the place's fiddling riches. He persuaded Ole Hjorth, pupil of the famous Hjort Anders and then playing with the orchestra of Sweden's Royal Opera House, to teach him fiddle. Both have been a huge influence on others, and in their duet album they include tunes from their own influences, including Hjort Anders, Päkkos Gustaf, Påhl Olle, Nils Agenmark and Olle Falk.

Göran Premberg too was for couple of years a classical-fiddle pupil of Ole Hjorth, and he in turn became a fiddle teacher. He's from the Gothenburg region, Bohuslän, which is much nearer to Denmark than it is to Dalarna; its tunes have little or none of the rhythm-twisting of Dalarna polska, and the waltzes, polkas and engelskas in particular show similarities to British Isles tune styles.

The cover of the Mattias Helje CD shows him playing in his smithy in the village of Heden in Dalarna. He's joined on his album of tunes from the region, and occasionally from Østerdal just over the nearby Norwegian border - polskas, springleks, waltzes and the odd pols and reinländer - by two other youngish fiddling blacksmiths, Anders Almlöf and Perjos Lars Halvarsson, and by his fiddling wife Zara.

The Giga label was started in the late 1970s by fiddlers (now Frifot fiddler and music presenter respectively) Per Gudmundson and Magnus Bäckström, who after a decade handed over the company to Mats Hellberg. Their third release was a recording of the fiddlers' club from one of Dalarna's most intense foci for players and tunes, Boda. The 1979 recording is now reissued on CD with new notes from Bäckström. It's that silvery massed fiddle sound, with supportive guitar and a subtle accordion in there somewhere too, with big, memorable Boda polskas, waltzes, marches, gånglåts and schottisches, played with lift and definition; it's often easier initially to pick up the outline of a tune from the necessary clarified unity of these large groups than it is from the intricacies of a solo player.

With a similar line-up is the spelmanslag from Svärdsjö, which is fifty or so kilometres south-east from Boda, a little north of Falun. Its third Giga album marks its half-century with a set of polskas, associated with musicians from the parish, played with chunky bounce by the full ensemble, punctuated by fiddle solos and duets from Åke Wänn and Ulf Engström.


© 2002 Andrew Cronshaw


You're welcome to quote from reviews on this site, but please credit the writer and fRoots.
Links:
fRoots - The feature and review-packed UK-based monthly world roots music magazine in which these reviews were published, and by whose permission they're reproduced here.
It's not practical to give, and keep up to date, current contact details and sales sources for all the artists and labels in these reviews, but try Googling for them, and where possible buy direct from the artists.
CDRoots.com in the USA, run by Cliff Furnald, is a reliable and independent online retail source, with reviews, of many of the CDs in these reviews; it's connected to his excellent online magazine Rootsworld.com

For more reviews click on the regions below

NORDIC BALTIC IBERIA (& islands)
CENTRAL & EASTERN EUROPE, & CAUCASUS
OTHER EUROPEAN AMERICAS OTHER, AND WORLD IN GENERAL

- Back to Reviews Introduction page -